Dog Training
Dog Behavior Training, AKC Testing and more
About our classes and trainers:
The trainers at Dawgs in Motion are balanced method LIMA (Least Intrusive Minimally Aversive) trainers that use primarily positive reinforcement training (+R). Our trainers are all professionally certified and have all attended training college to earn their certification in training and have mentored under established trainers prior to training on their own. The trainers will work with you and your dog based on their training knowledge and experience and will select the best method for your team based on the needs of you and your dog and on the learning process that works best for both of you. We do not have a one size fits all because every dog/handler team is different. While some dogs need a softer form of direction, others that are more stubborn may need more assistance. Training is variant based on these needs and our trainers will adjust their styles to fit your team. As our trainers are balanced we will always strive to use +R training first but are not opposed to using other corrective tools. The decision to incorporate a tool in your training will always be discussed with the owner/handler beforehand to ensure proper sizing, use, and efficiency.
Dawgs in Motion does not work with aggression cases at the facility. We do however offer in-home and off-site training for dogs with aggression cases depending on the severity of the behavior. Please contact our training team today to see if your dog is eligible for this program option.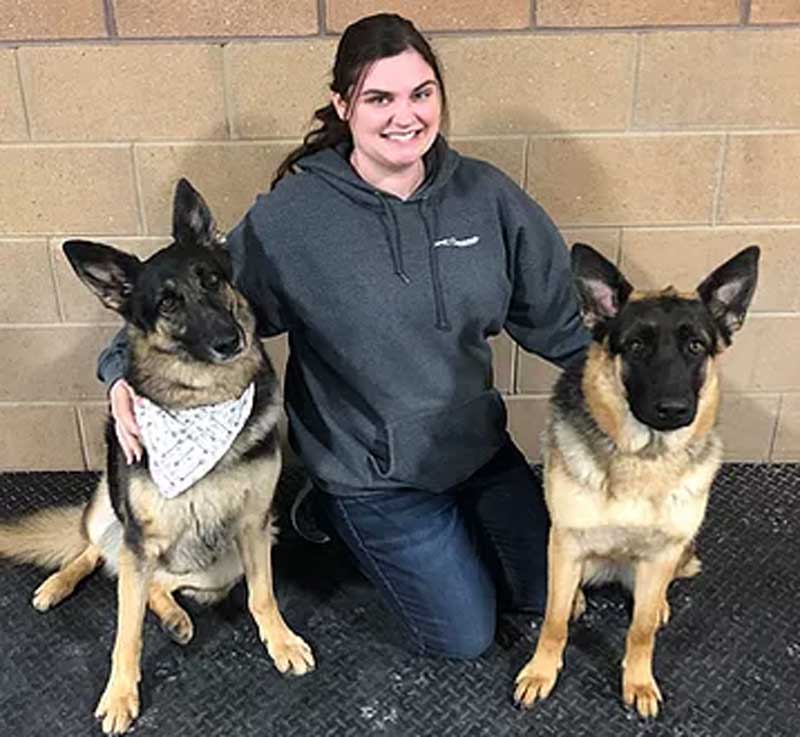 Amanda Zavadil (Mandie)
Lead for Training, Massage, Swim Instructions & Hydrotherapy
Mandie is the lead trainer at Dawgs in Motion and is also a mentor trainer for Animal Behavior College. She is certified in many areas including canine communication, nutrition, canine psychology, hydrotherapy, canine massage therapy, dog training, mentor training for future trainers, grooming, Pet CPR, and handling of working dogs.
She is also certified with the American Kennel club for instructing and evaluating: S.T.A.R. Puppy, CGC, CGCU, CGCA, All levels of Trick Dog, and Fit Dog.
Mandie has also taken continuing education courses in: pharmacological interventions, separation anxiety, dog-human aggression, dog-dog aggression,shelter dog training, and additional obedience training courses.
She teaches obedience classes, socializing classes, foundations agility, trick courses, therapy dog handling and swimming instruction. She specializes in obedience training/problem solving and training Therapy, ESA, and Service dogs.
*Available for group, private, & in-home classes as well as in-home canine massage therapy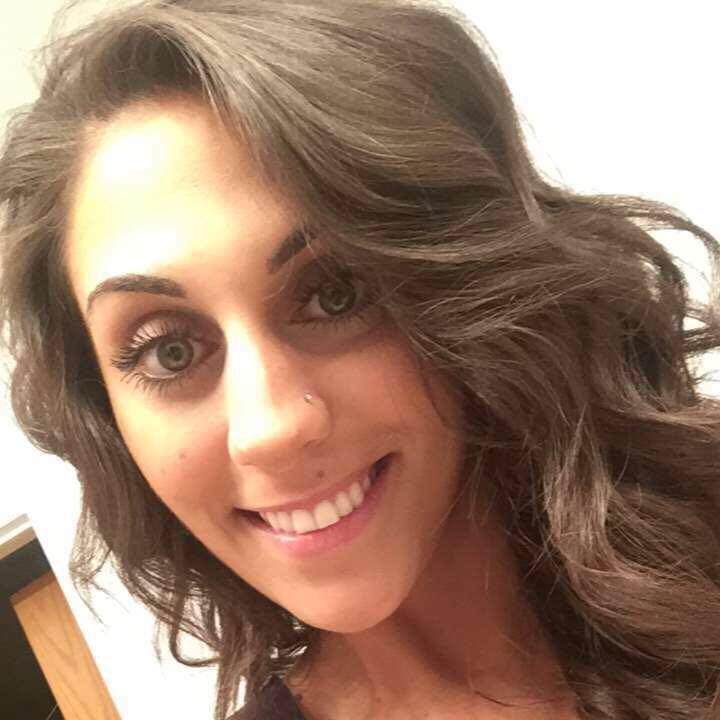 Nora Elgohari
ABCDT, CGCC, CPRC
Dog Trainer

Nora is a dog trainer at Dawgs in Motion. She graduated from Animal Behavior Collage with a certification in dog training and Pet CPR.
 She teaches group obedience classes at our facility and also teaches private lessons for obedience and problem behavior solving. Nora is also CGC certified with the American Kennel Club.
*Available for group, private, & in-home classes