Inground Dog Pool
Dog Swim Saukville, WI
Wisconsin's first inground hydrotherapy doggie pool for health, fun, and learning!
A Pool Just For Dogs!
This pool was the first inground hydrotherapy pool for dogs in Wisconsin. The pool is heated to 86 degrees and is 4' 6" deep with steps for easy entry and exit. The chlorination is on the low side; just enough to maintain a clean environment, be safe for the dogs to ingest, and reduce the chance of irritating their skin.
While the pool was built for hydrotherapy, dogs of all physical conditions are welcome to use it for a workout or plain old fun!
The pool features two resistant jets on one end of the pool. These jets offer the opportunity to create a better workout for the dogs by adding resistance during the swim. Swims are beneficial to customers that want to have their dog lose weight with much less impact on their joints verses an activity like running.
If it's your dog's first time swimming with us, we fit them with a life jacket and two leashes to encourage them to feel safe and get used to the environment. Staff members will be there to guide and assist them throughout the swim, and show them water is fun! We have a variety of toys to choose from to get your dog excited, or owners are free to bring their own.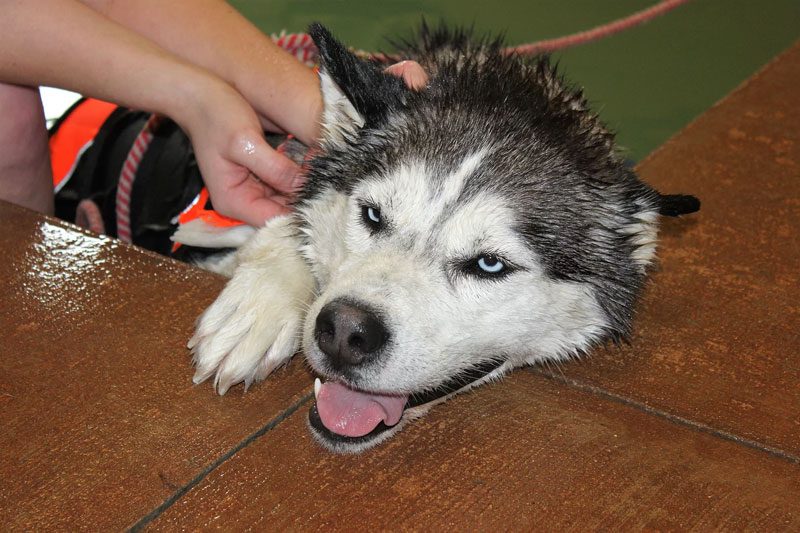 WaterWorks therapy is most effective with dogs that are older, afraid of the pool and water in general, and dogs looking to rehab from an injury or surgery.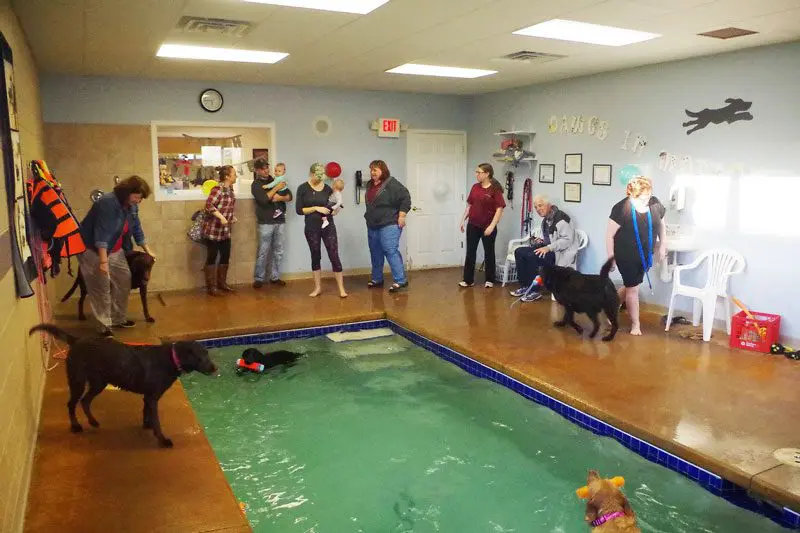 Do you want to treat your dog and their friends to a special party? Let us customize a party for you! Do you want to treat your dog and their friends to a special party?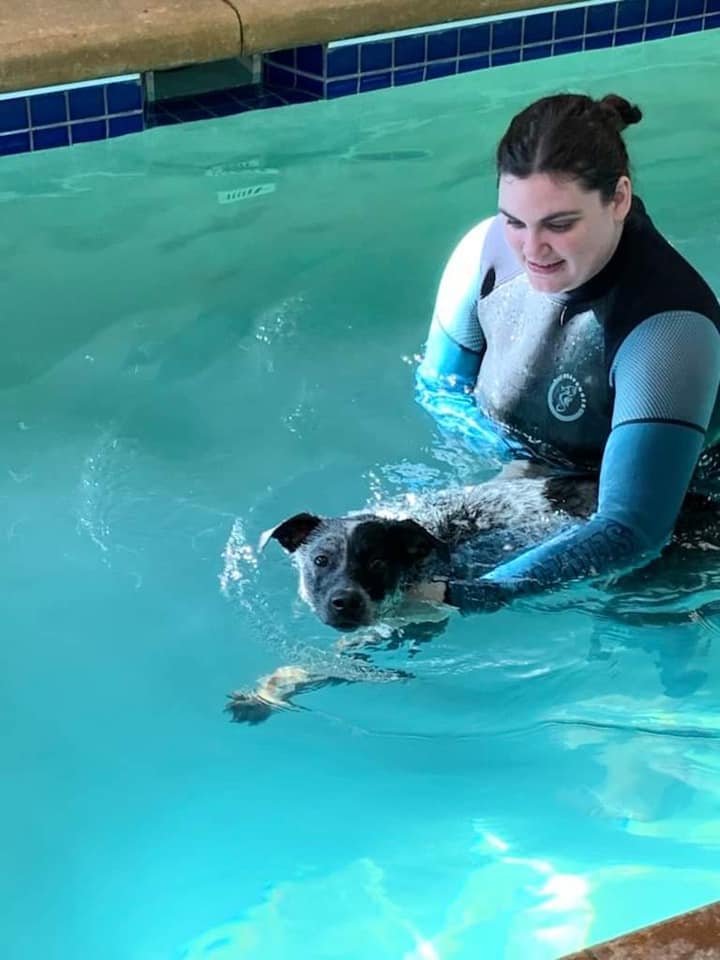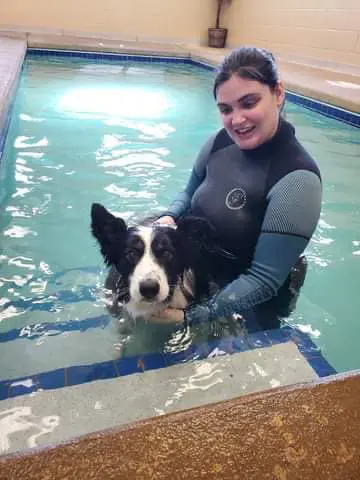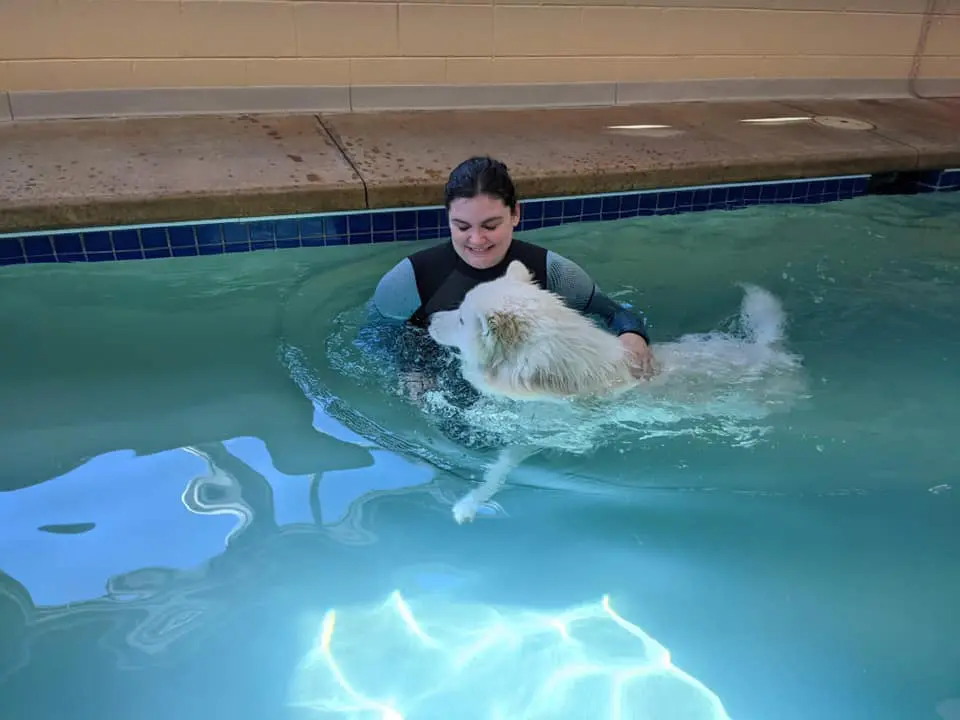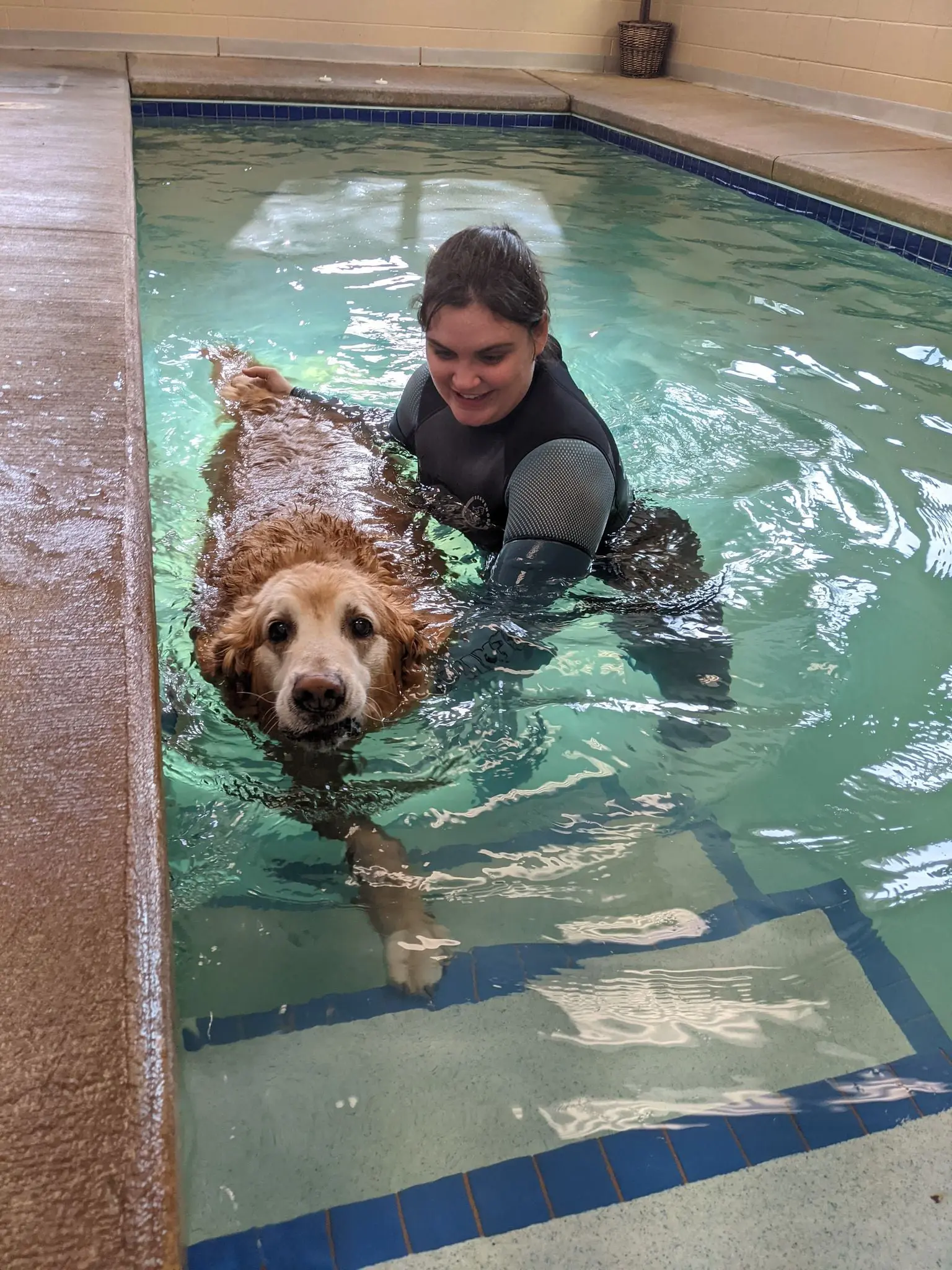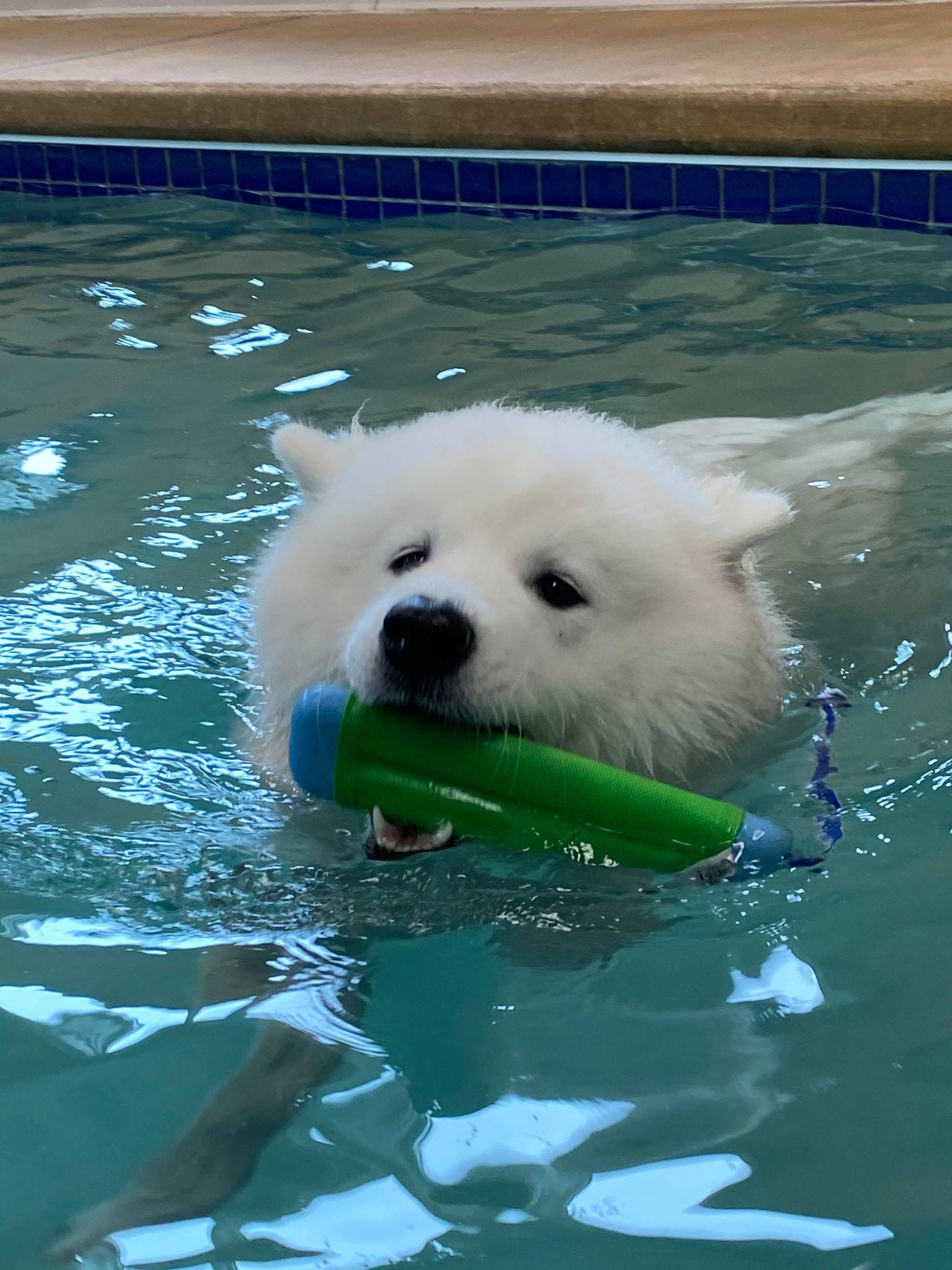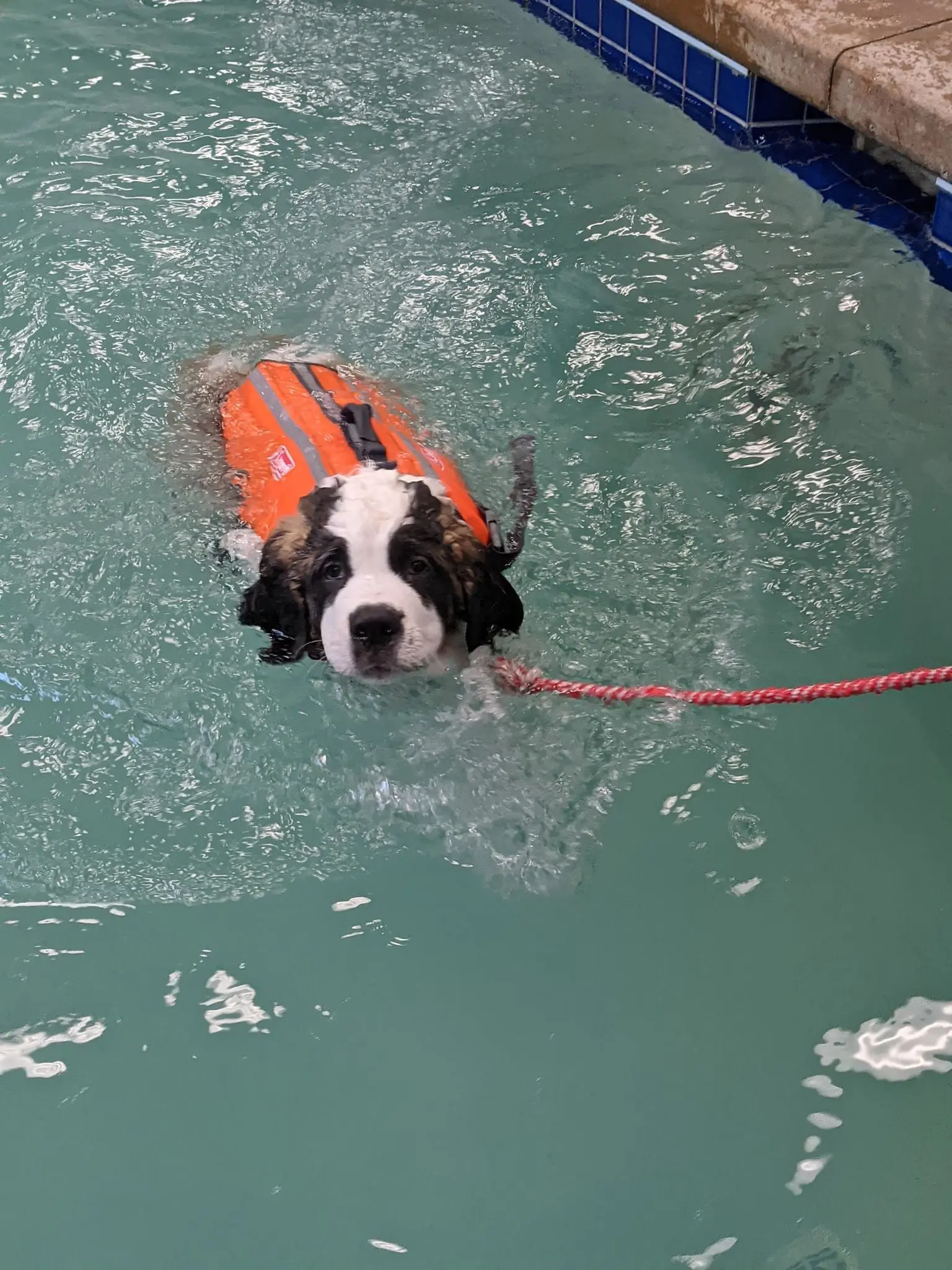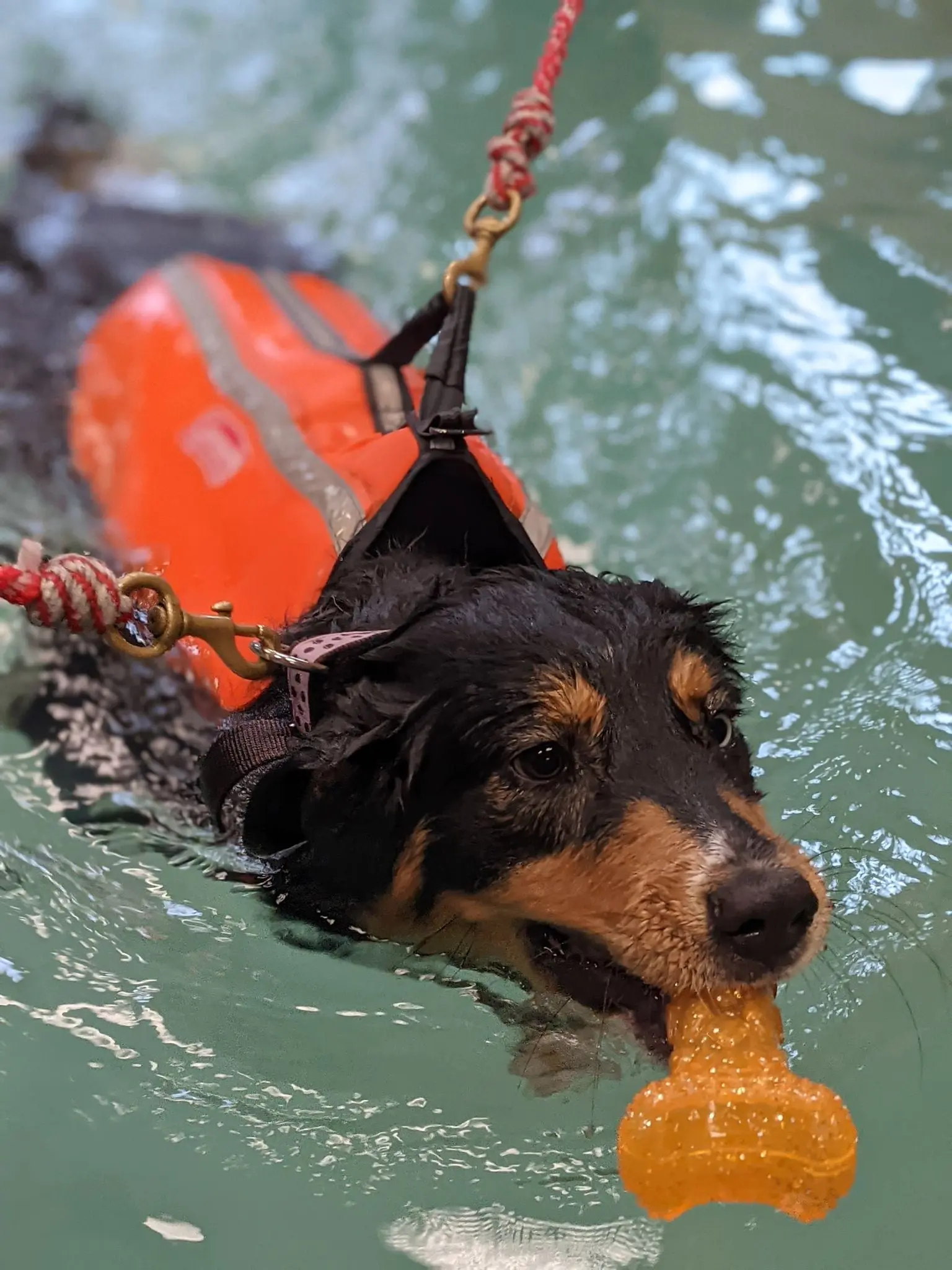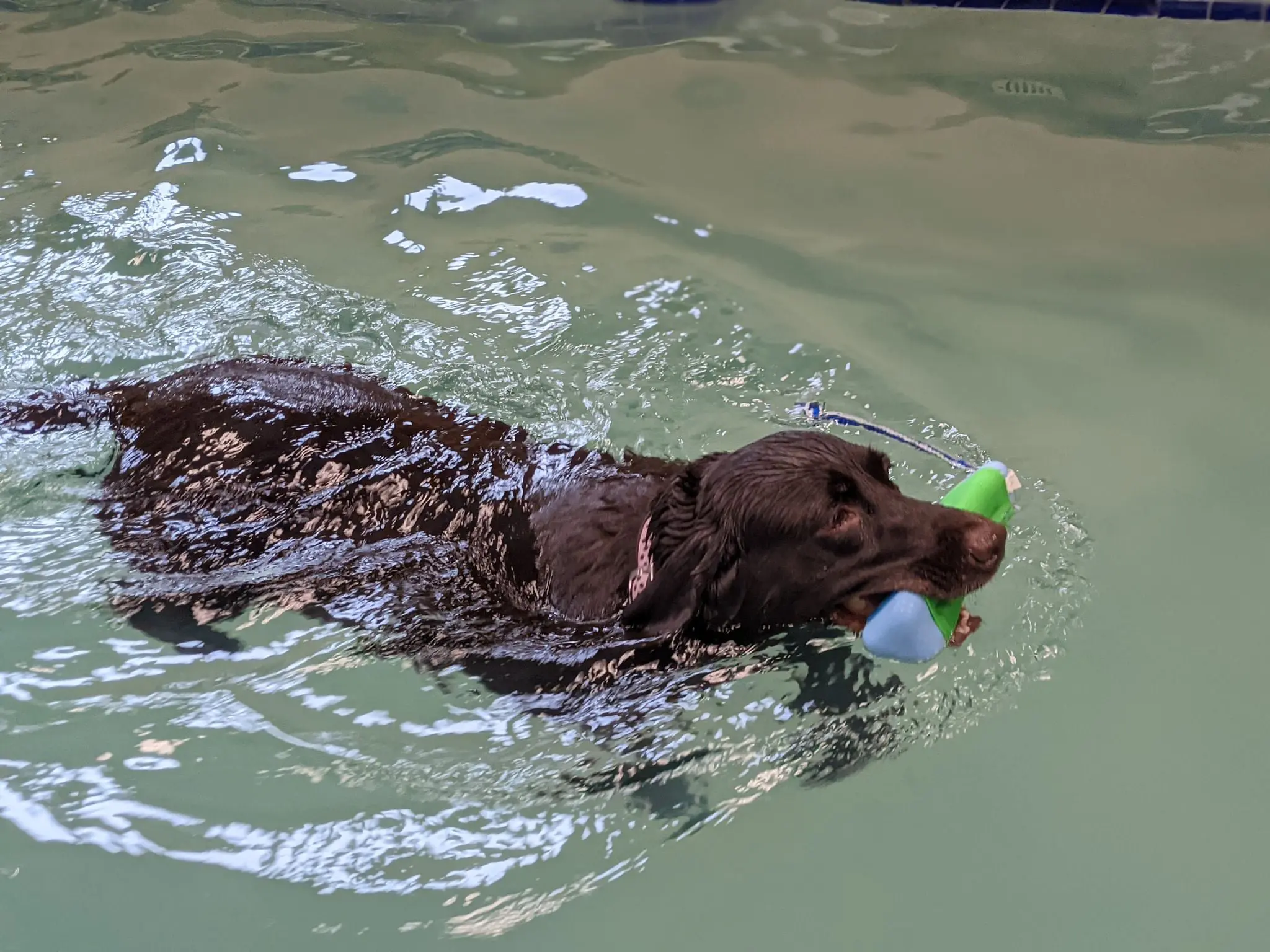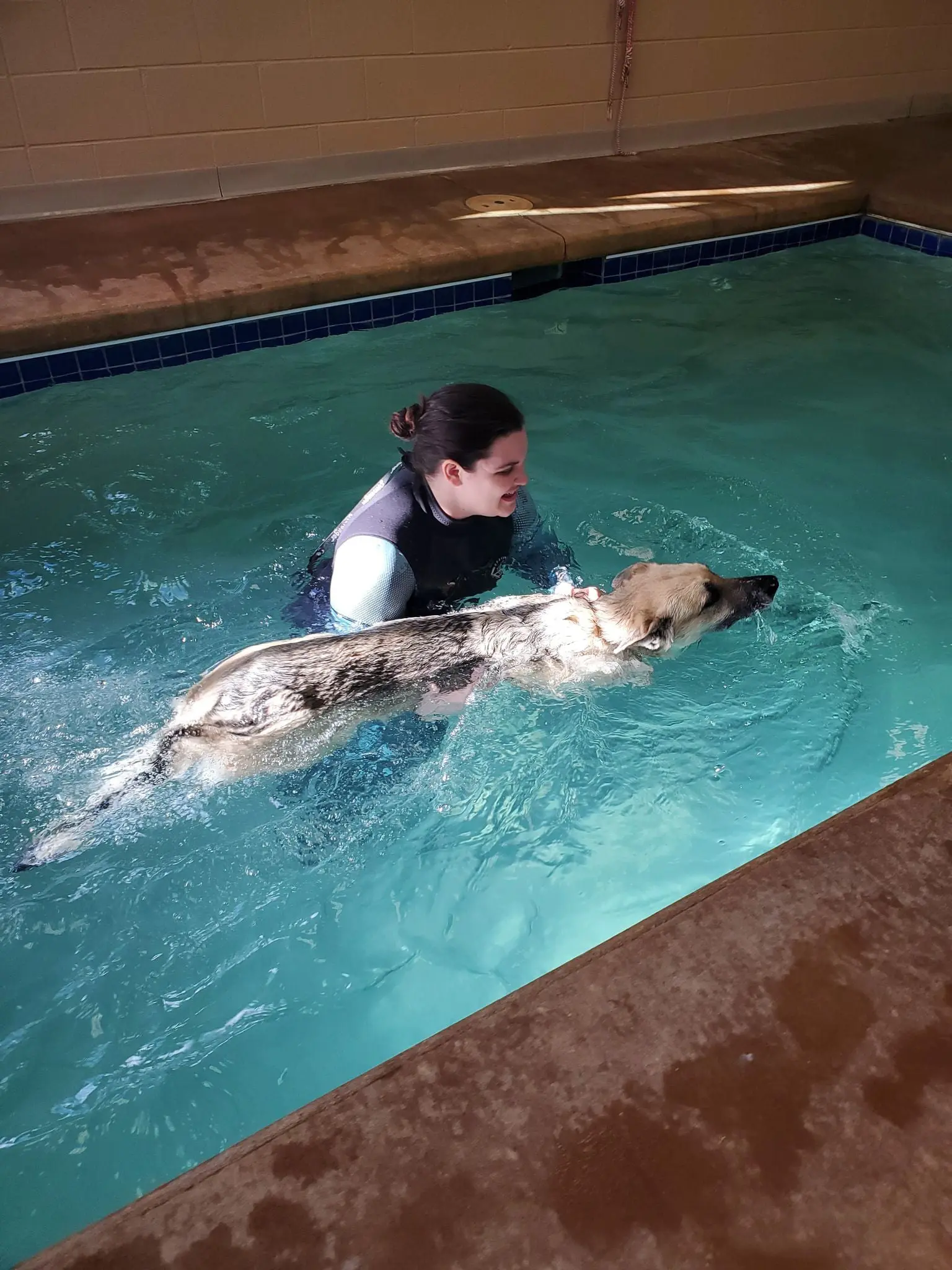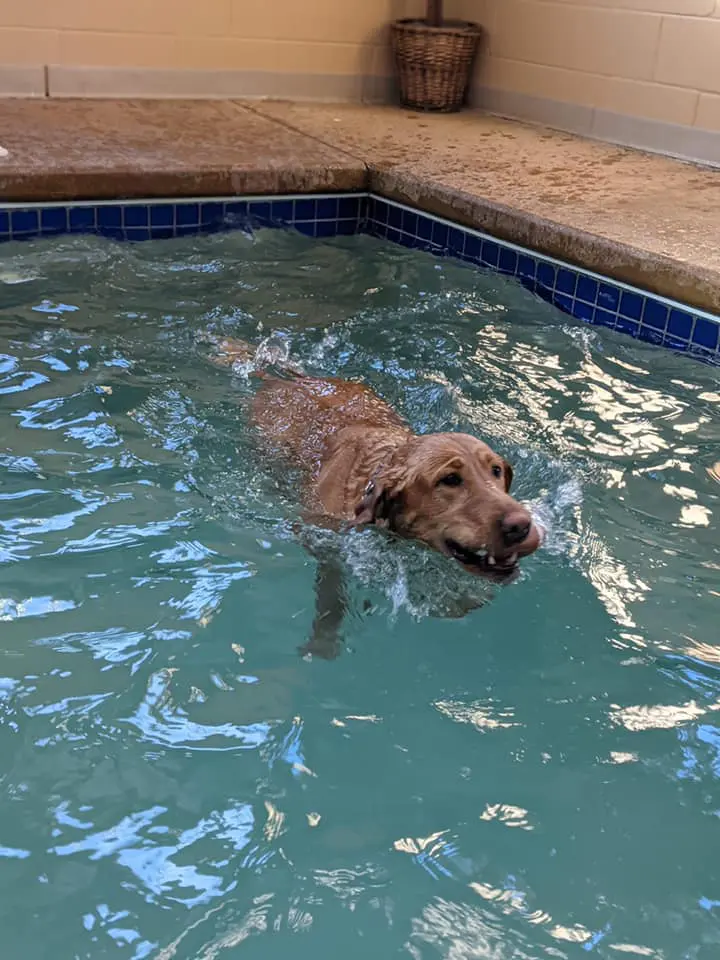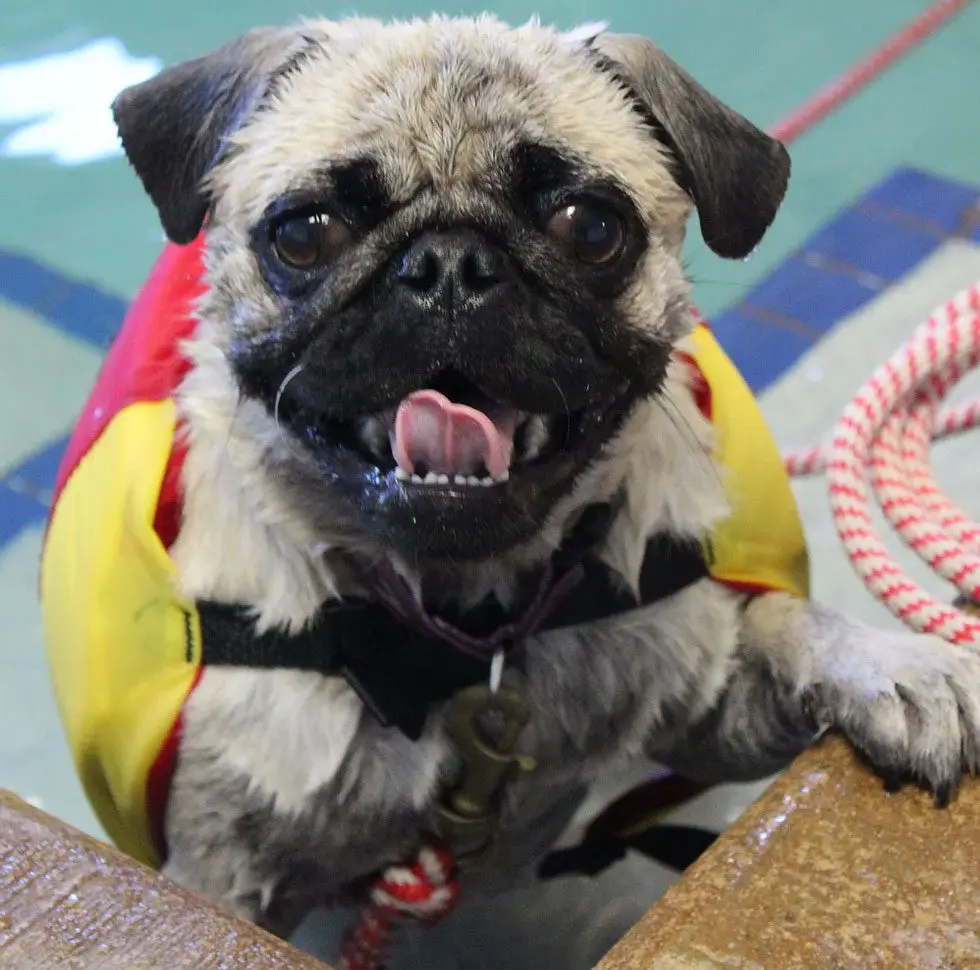 My dog had panosteitis (growing pains) and needed to exercise his rear legs without putting stress on them. The pool was great and the staff was so willing to help. It was a great place to take him to swim even during the brutal winter. Since there was a dryer available and he only swam for 15 mins, he could get into a warm car after getting the necessary exercise. Thank you.
I can't say enough good things about Dawgs in Motion! I took my dog there to swim today and had a GREAT experience… The staff is even greater! A few of the girls came out and greeted Duke and I thought that was very kind! We will definitely be back soon for another swim! Mary and Shauna were exceptional and encouraged my mom and me to throw Duke's toy for him! Lastly, they printed out a sheet that said Duke's first swim at DIM with some pictures on it that I loved! Great place, I would highly recommend!!