Daycamp
Daytime boarding and group play
At Dawgs in Motion we refer to Daycare as Daycamp; where your pup can play with all our other dogs!
We accept all breeds, ages, and sizes! 
Daycamp is one of our most popular services here at Dawgs in Motion! We have about 300 dogs that use our Daycamp service each week. Daycamp is always supervised by our great staff that are trained to recognize dog body language to maintain a safe play environment for all the dogs.
Our facility features three large, fenced in outdoor fields (with real grass!), four smaller fenced in areas, and two indoor space when Wisconsin weather strikes. Another great feature, NO STAIRS! Stairs can be challenging for young and old dogs, but they won't have to deal with them here.
The dogs run and play for several hours through out the day, with an hour long nap and snack break in between. We do our best to keep the dogs outdoors in our largest areas, and to keep them comfortable no matter the weather or season.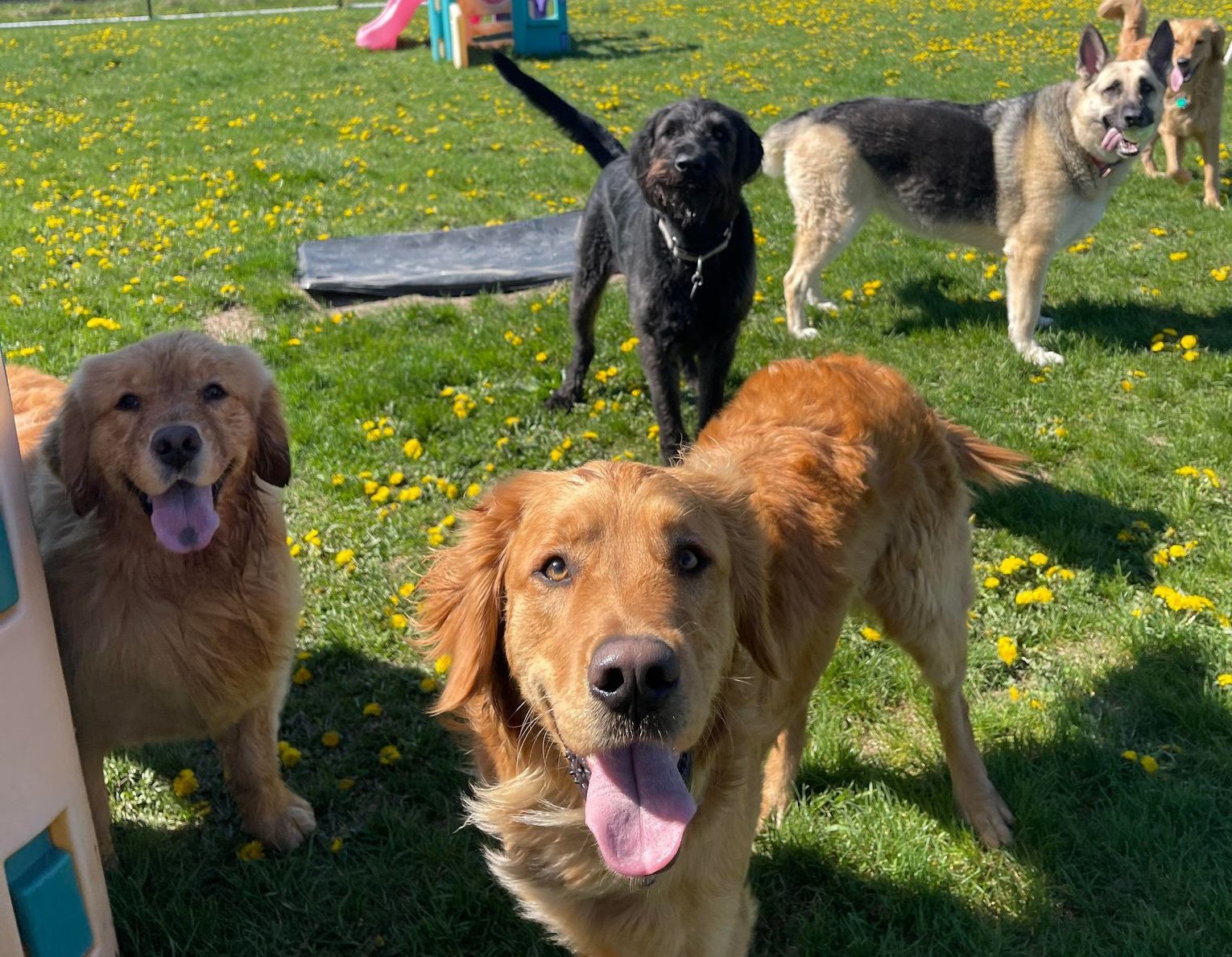 What should I bring to daycamp?
* Quick release collar – flat buckle or martingale. Not a break away collar!
* Non-retractable leash – nylon, cotton, leather, bio thane, etc.
* Lunch/Treats labeled with name (lunch time is 11:30-12:30) – OPTIONAL 
* Blanket or Bed for in your pup's kennel – OPTIONAL
* Toy for in your pup's kennel – OPTIONAL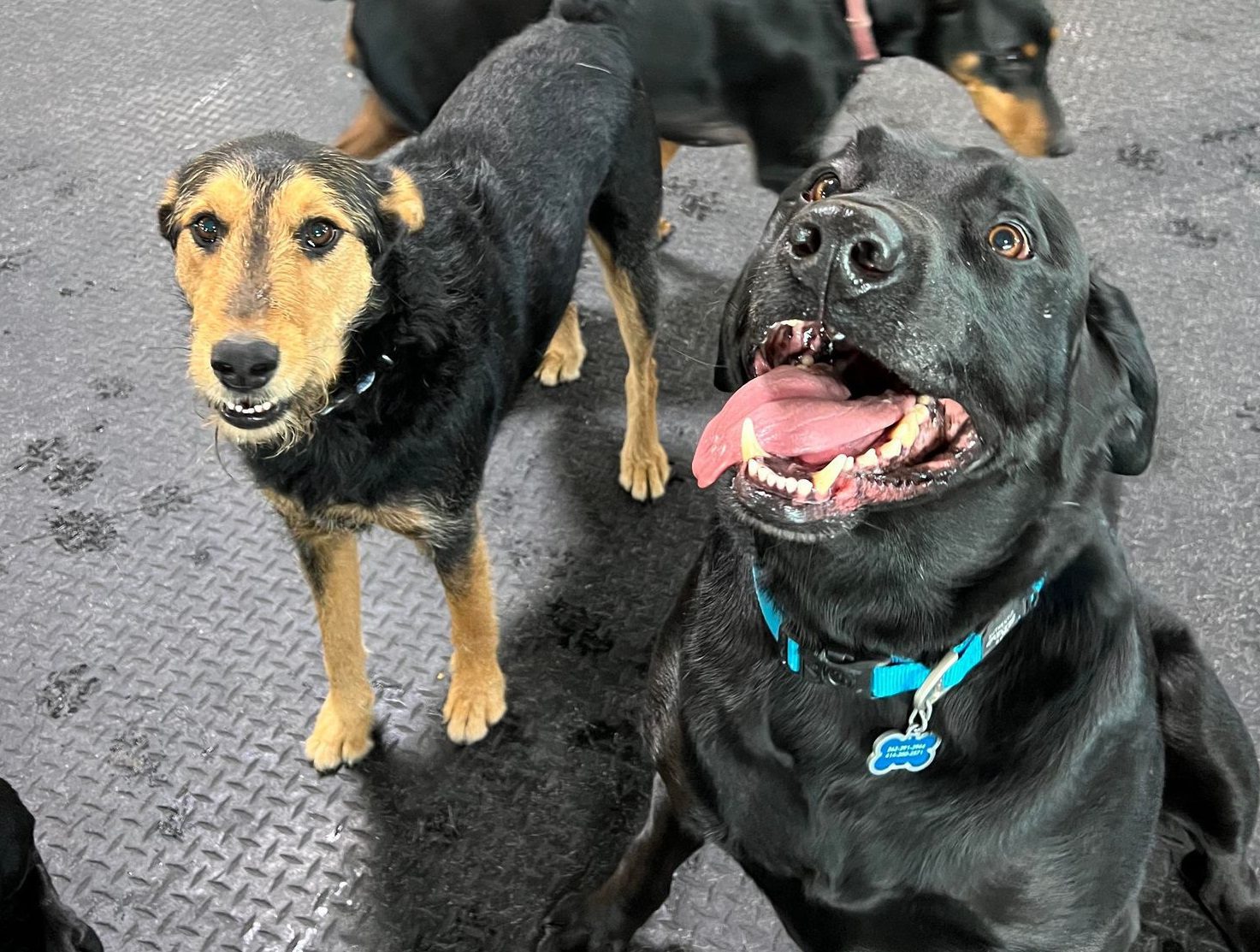 Dogs that pass will be placed into one or more of 4 groups based on their size, age, temperament, and personality:
Red – High activity for active or hyper, medium to large dogs
Blue – Moderate activity group for larger and medium dogs
Green – Moderate to lower energy group for dogs of all sizes
Yellow – Lower energy for smaller dogs, seniors, or puppies
Daycamp Pricing
 Full Day of Daycamp (More than 6b hours at the facility) is $38.00 +tax
Half Day of Daycamp (6 hours or less at the facility) is $29.00 +tax
Full Day Playdate (More than 6 hours at the facility) is $38.00 +tax
Half Day Playdate (6 hours or less at the facility) is $29.00 +tax
Full Day Training Playdate (More than 6 hours at the facility with a play session and 30 minute training session) is $52.00
Half Day Training Playdate (6 hours or less with a 30 minute training session) is $40.00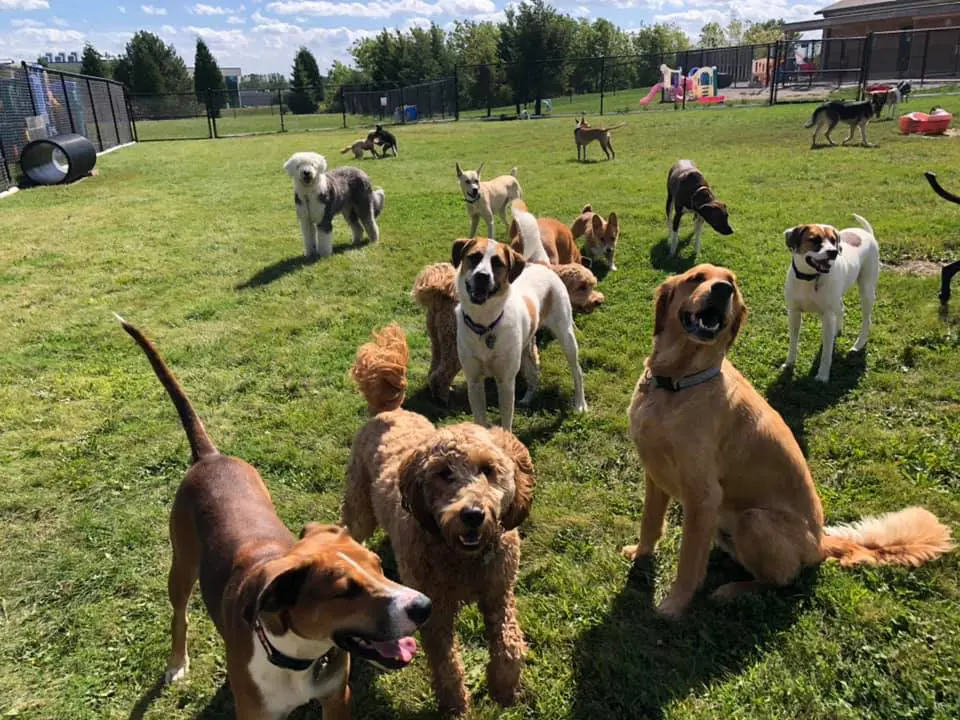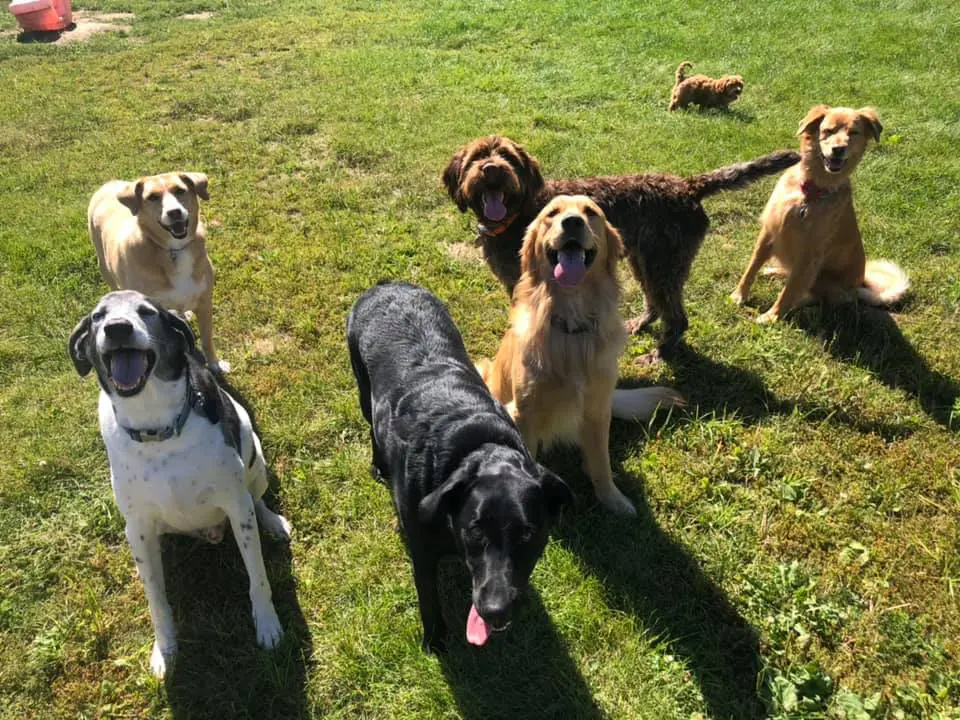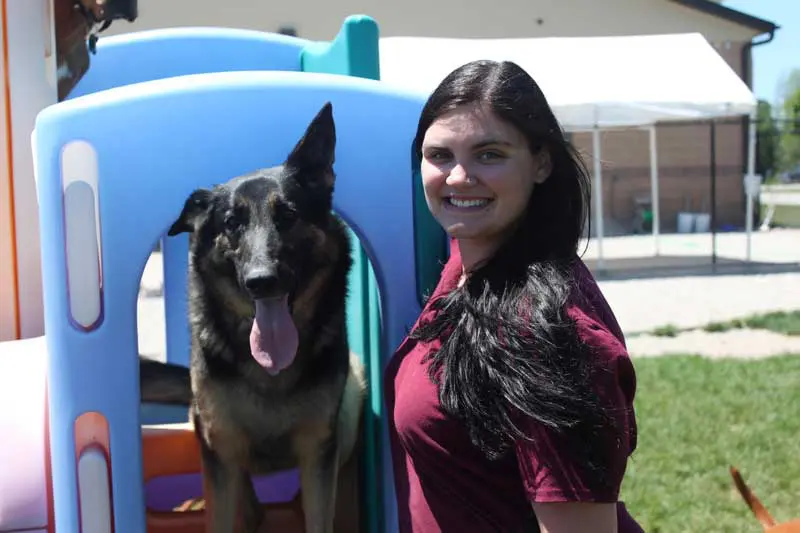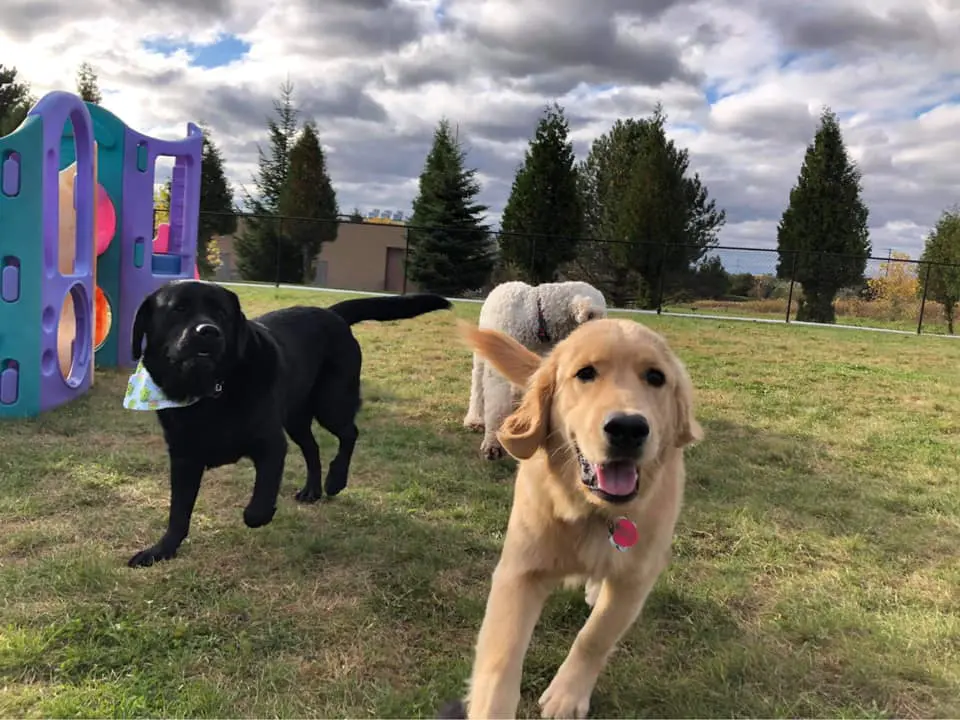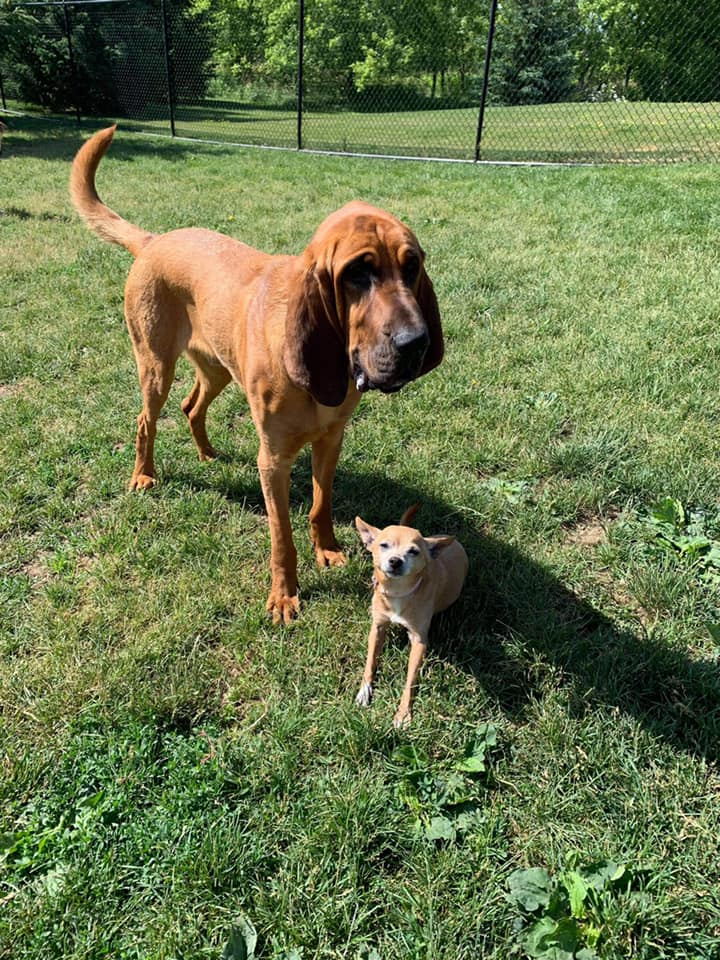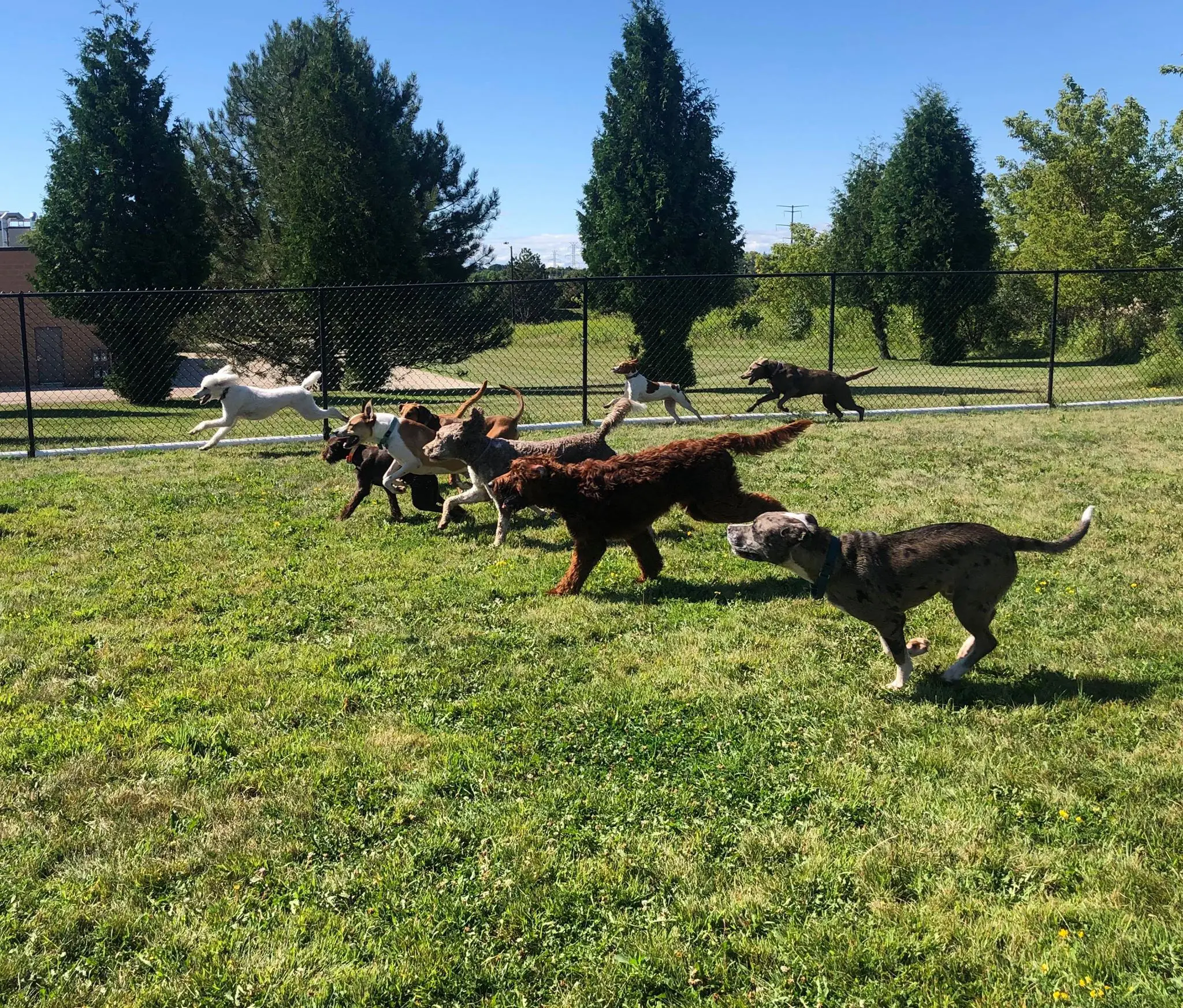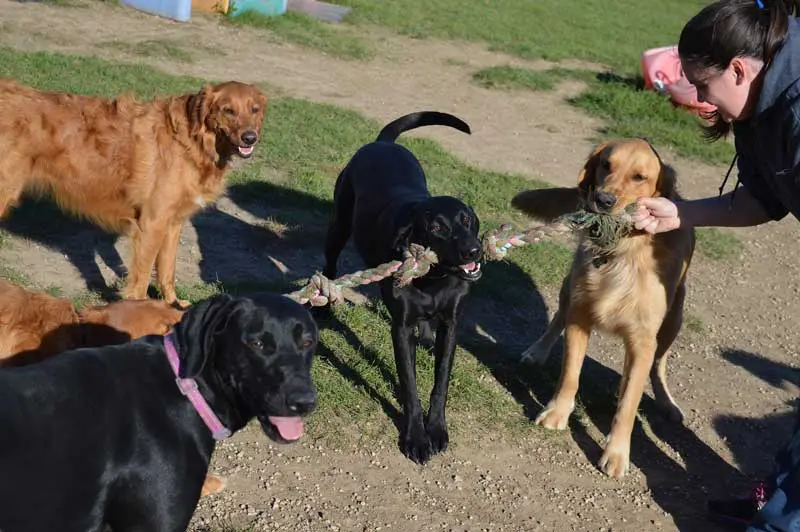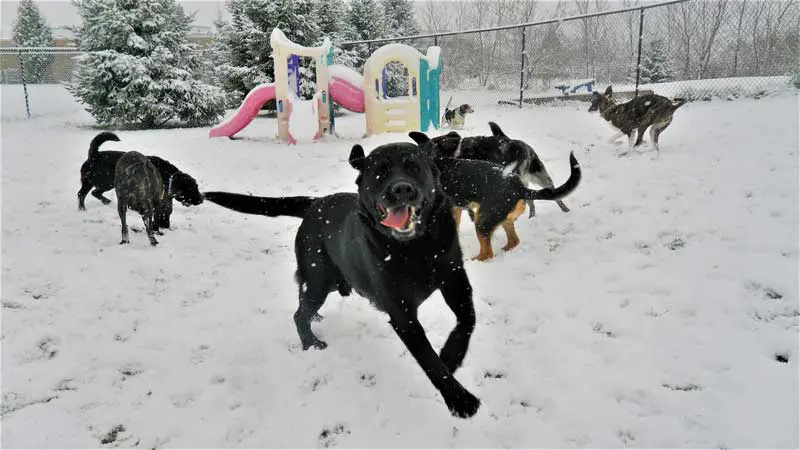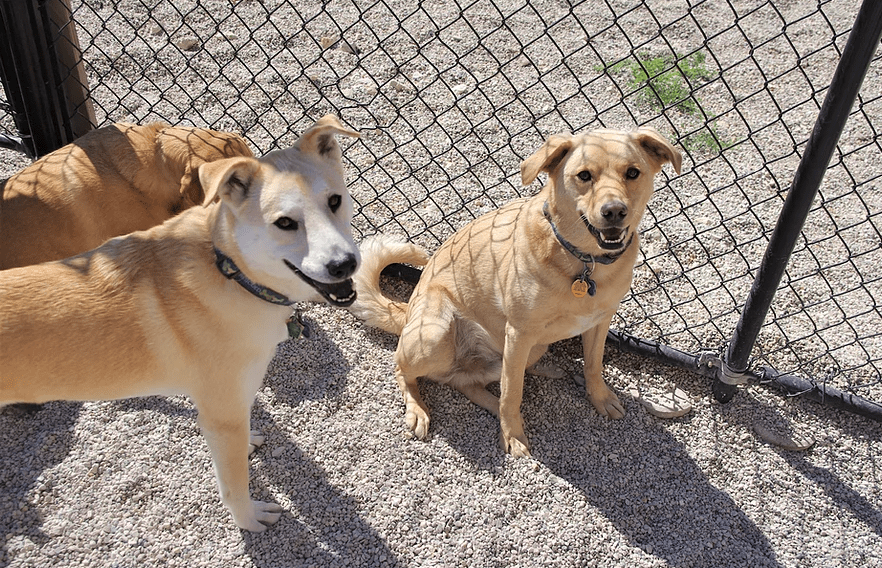 I have a very small dog..9 lbs..and had trouble finding a place where she could actually play with other dogs. My girl gets so excited for doggy daycare and she's pooped all night! The staff is friendly and my dog shows no fear going there!!
Both of my boys, Dinger and Mason, have attended doggy daycare once a week since we got them and they were about 4-6 months old… still love going on a weekly basis. The staff is always very friendly, helpful and accommodating. I trust all of them with my "babies". They definitely get some extensive play time during the day because they are always passed out on the ride home and for a while after we arrive home. If you are looking for a place to send your dogs for a day or overnight, Dawgs in Motion is the place to do it! You will not be disappointed in this decision."
We love DIM, our dog has been going to DIM for over 5 years. It's his home away from home. He loves going to daycare to see all his furry and human friends. I never have to worry when we leave him for night camp, as we know he will be well taken care of.