Therapy for Dogs
WaterWorks Therapy, Massage, and Acupuncture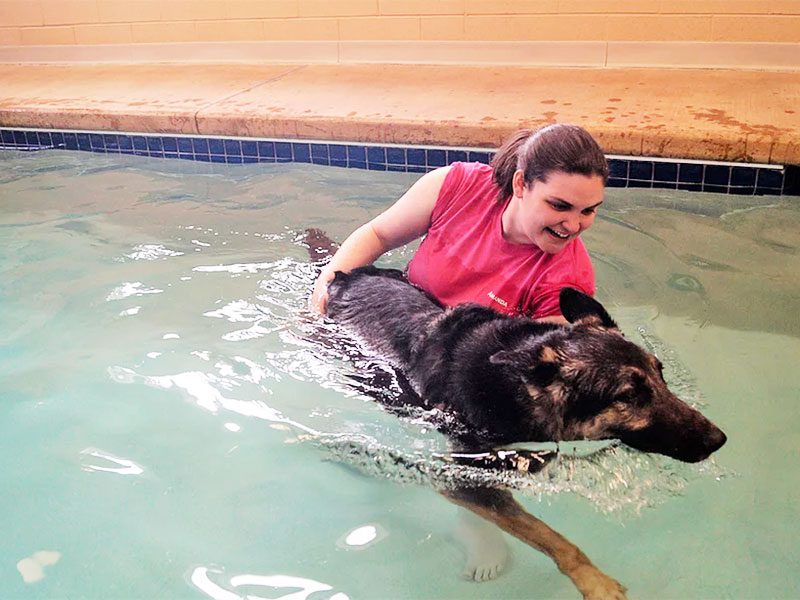 WaterWork encourages fluid stretching, reduces pain and stiffness, speeds healing after surgery or injury, and increases trust and raises your dog's spirit. Other benefits include increased confidence, cardiovascular activity, stamina, flexibility, and range of motion.
Pet Massage WaterWork was created by Jonathan Rudinger, RN and massage therapist, after his experience with Watsu; Shiatsu massage performed in water on humans. Pet Massage WaterWork is for animals and the main difference is that the dogs will be swimming for most of the session, unlike humans who would just float through a Watsu session.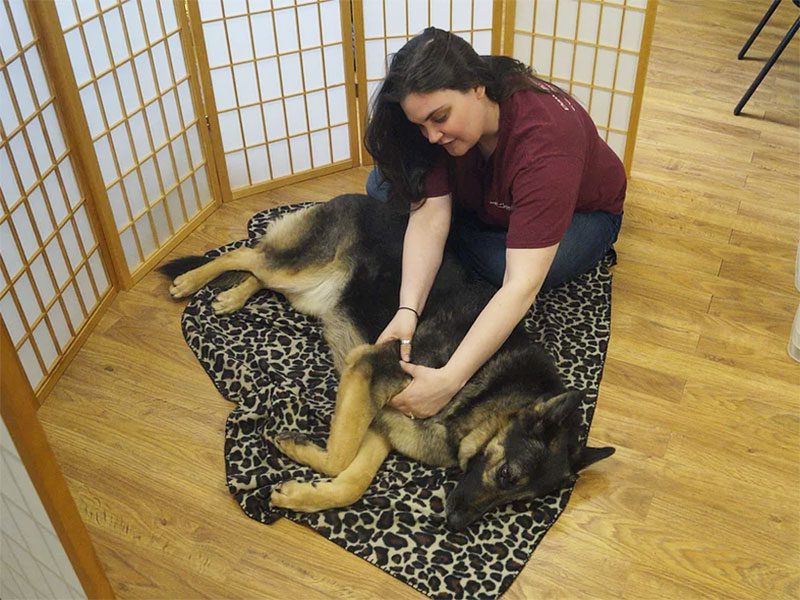 Mandie incorporates all of her knowledge and experience from water therapy and massage to develop her own water therapy that is customized to your dog's needs and personality. Your dog is gently supported and guided through the the water creating extension and flexion of the whole body.
Light pressure, traction, and/or rocking can be applied to help break down fascial adhesions that inhibit flexibility or may cause nerve impingements, muscle tension, or pain. The techniques used while the body is balanced and suspended in water allow unique range of motion opportunities that help the body facilitate healing. The powerful dynamics of the water sends a wave of healing that touches the body, mind, and spirit.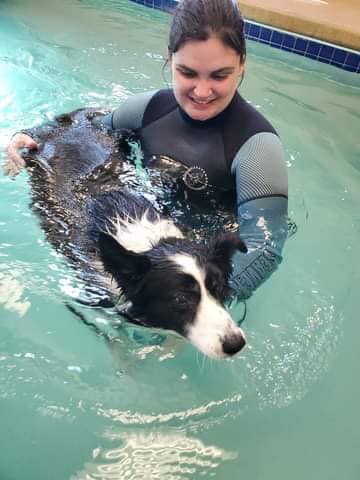 Mandie Zavadil is located at Dawgs in Motion in Saukville. She is a certified pet massage therapist and has been a trainer for over a decade. Mandie incorporates many styles of massage including Tellington Touch.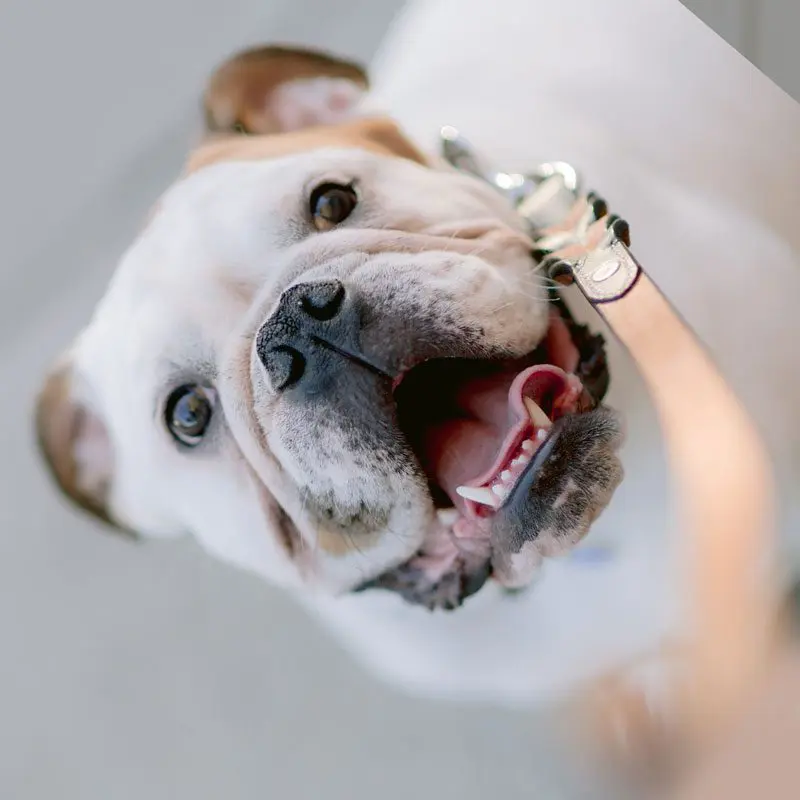 Aimee Lawent Beach is an advocate for helping our pets be heard, understood and feel better. An avid animal lover since childhood, Aimee had a big wish—to hear animals speak.
As fate would have it, she has learned about animal communication (also known as inter-species communication, telepathic communication or animal "whispering") shortly after adopting her cat Lily.
A few months later, she took her first animal communication with a beloved teacher and mentor, and has since been on a quest of helping animals and their people.
Aimee has trained with pioneers in the field of animal communication and animal energetic healing, helping hundreds of clients over the past 11 years, locally, nationally and internationally. She can communicate with pets who are still in their physical bodies, those that have transitioned/passed over as well as pets who are lost or missing from home. Working in the complementary healing field brings Aimee so much joy and she is excited to offer her services to Dawgs in Motion clients as a way to reach more pets.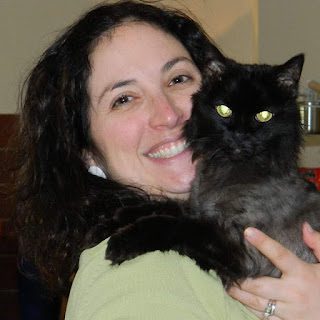 As a pet guardian she understands the importance of having holistic options in treating animals with chronic health conditions. She integrates many of the healing modalities she has been trained in when working with animals, including crystals, therapeutic grade essential oils and energetic healing support. She loves to continually learn new skills to assist the animals.
Aimee currently provides animal communication services and is an advanced practitioner in Healing Touch for Animals.
Aimee Lawent Beach will be at Dawgs in Motion again soon. Limited spots available! Call or stop in to sign up!