Dawgs in Motion would like to introduce our new Therapy, ESA, & Service Dog Program! This program utilizes the use of trained Therapy Dogs to assist in providing compassionate care and comfort to the community and beyond as well as trains dogs to specialize as individual ESA or Service Dogs for those with disabilities.​
​Dawgs in Motion sources their puppies from well-established responsible breeders and trains them to be Therapy Dogs, ESA's, or Service Dogs! From the day they are picked up from the breeder these special pups are raised and trained extensively to prepare them to go out into the community and provide comfort to those who need it most. For the first month they live in-home with our Lead Trainer, Mandie, and her family. ​
​During this critical socializing window, Mandie works with the pups to expose them in a safe and controlled manner to all sorts of new sights, sounds, smells, textures, and events. After the first month our pups move in with our puppy raisers where they will continue to grow and learn over the course of around a year and a half. At the end of the training program our pups will hold titles in AKC STAR Puppy, AKC Canine Good Citizen, AKC Urban Canine Good Citizen, AKC Community Canine, and Therapy Assistance.
 You can view our Therapy Dogs and their adventures in the drop-down tabs!
Service Dog "Grace"
Breed: Labradoodle
Gender: Female
DOB: May 21st, 2022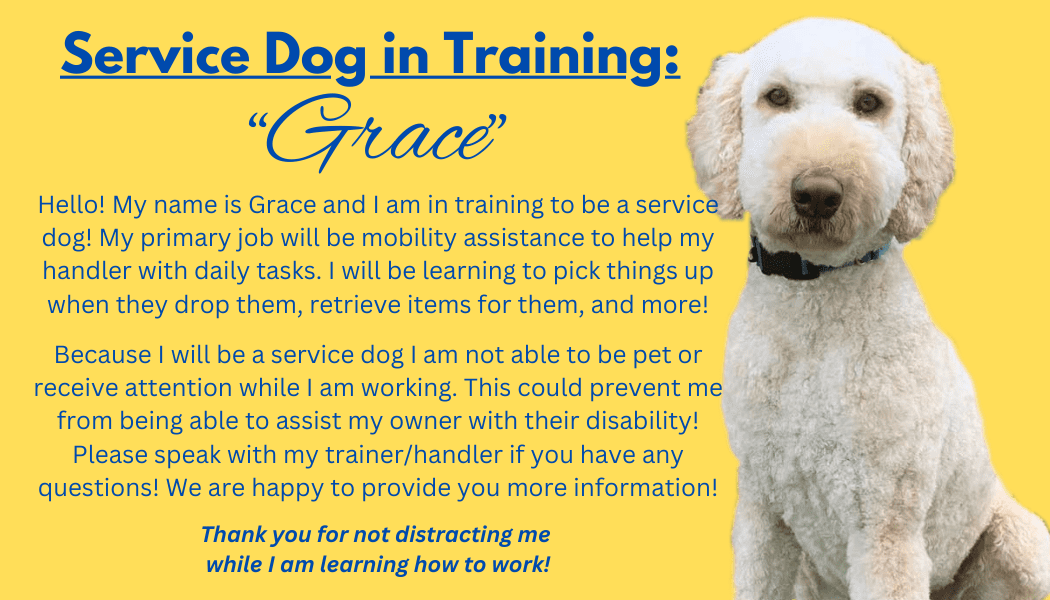 Therapy Dog Britta
Breed: Goldendoodle
Gender: Female
DOB: January 21st, 2023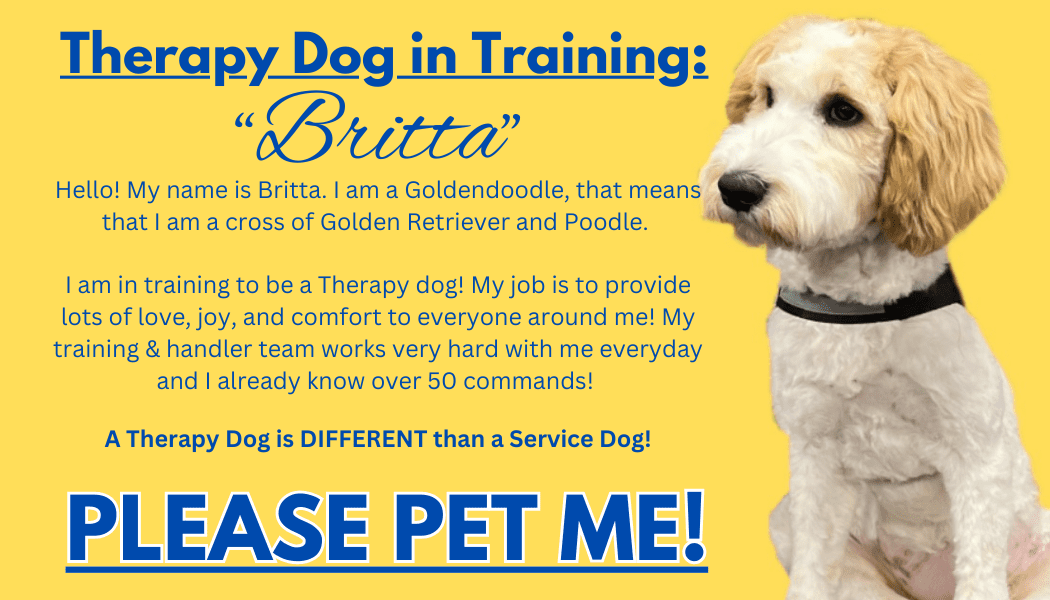 Therapy Dog Sophie
Breed: Golden Retriever
Gender: Female
DOB: June 15th, 2023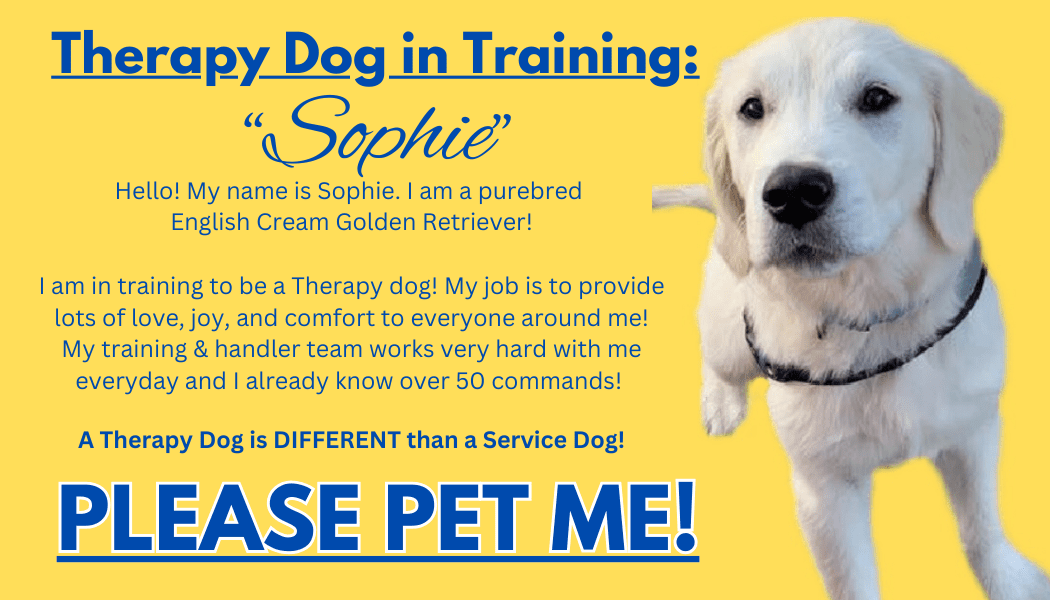 Therapy Dog Pearl
Breed: Goldendoodle
Gender: Female
DOB: January 21st, 2023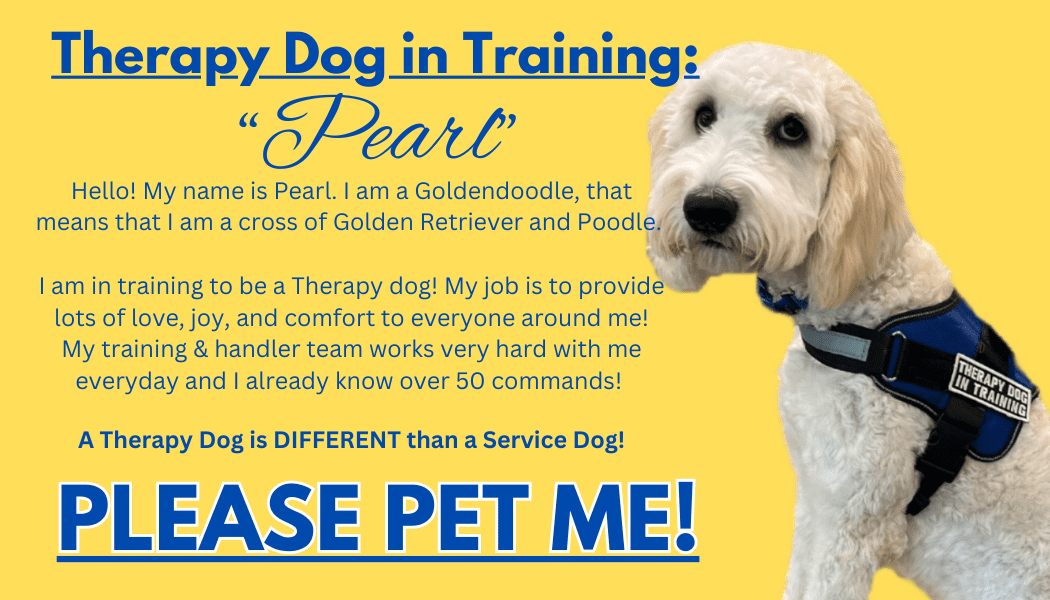 ~Our breeding partners:
~Midwest Labradoodles~
~Labradoodle Corral~
~Majestic Manor Goldens~
Meet our Certified Trainer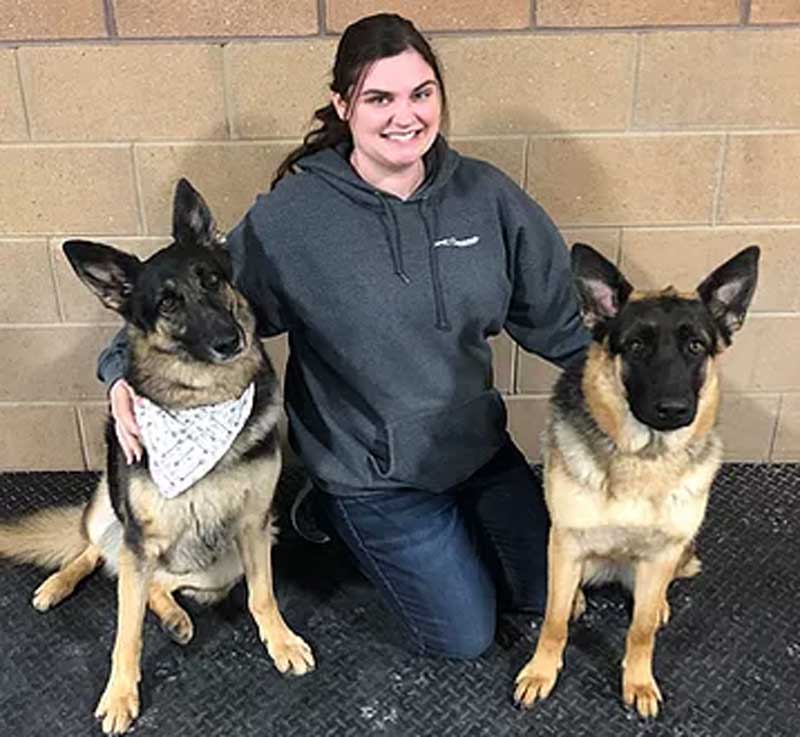 Amanda Zavadil (Mandie)
Lead for Training, Massage, Swim Instructions & Hydrotherapy
Mandie is the lead trainer at Dawgs in Motion and is also a mentor trainer for Animal Behavior College. She is certified in many areas including canine communication, nutrition, canine psychology, hydrotherapy, canine massage therapy, dog training, mentor training for future trainers, grooming, Pet CPR, and handling of working dogs.
She is also certified with the American Kennel club for instructing and evaluating: S.T.A.R. Puppy, CGC, CGCU, CGCA, All levels of Trick Dog, and Fit Dog.
Mandie has also taken continuing education courses in: pharmacological interventions, separation anxiety, dog-human aggression, dog-dog aggression,shelter dog training, and additional obedience training courses.
She teaches obedience classes, socializing classes, foundations agility, trick courses, therapy dog handling and swimming instruction. She specializes in obedience training/problem solving and training Therapy, ESA, and Service dogs.