Dawgs at Work Therapy Dog Program
Therapy Dog Pearl
Breed: Goldendoodle
Gender: Female
DOB: January 21st, 2023
April 27th, 2023
Today we had our mini trainer Max over with his family, Lauren and Connor and their pup Tully for some special socializing time! Miss Pearl had a great time interacting with young Max and learned how to stay calm and tolerant of babies! She gave him lots of love an attention and Max did a great job helping pearl learn a lot about socializing with children. She was patient and tolerant and was very happy to meet him! Thank you to Lauren, Connor, Max, and Tully for your continued support of this special program and helping these pups learn the ropes!
March 17th, 2023
Today is the day! Today we met with the puppies and finally got to confirm our selection of sweet Pearl and her sister Britta (Ms. Purple). The pups have had a great adventure over the last few weeks but it doesn't stop there! Our team worked with the puppies today and evaluated them to make the final decision on who would be the best candidate for our Therapy Dog program. The pups were tested on confidence, obedience apptitude, and personality. While each of the pups in this amazing litter would have been great options we finally decided that Ms. Yellow, now Pearl, and her sister were the best fit! After selection they had a chance to decompress and get to meet their new guardian dog, Nori, who lives with our lead trainer. Nori and Mandie will be working with the two pups for the next 1-2 months in their home for intense board and train to ensure proper socialization takes place in their critical socializing window to help set them up to be stable, confident adult dogs!
March 4th, 2023 
Time is ticking! We are getting closer and closer to our pick up date! Pearl has grown a lot in the last few weeks and is showing her sweet, brave, personality! She is a very loving little gal and we can't wait for our pick up day!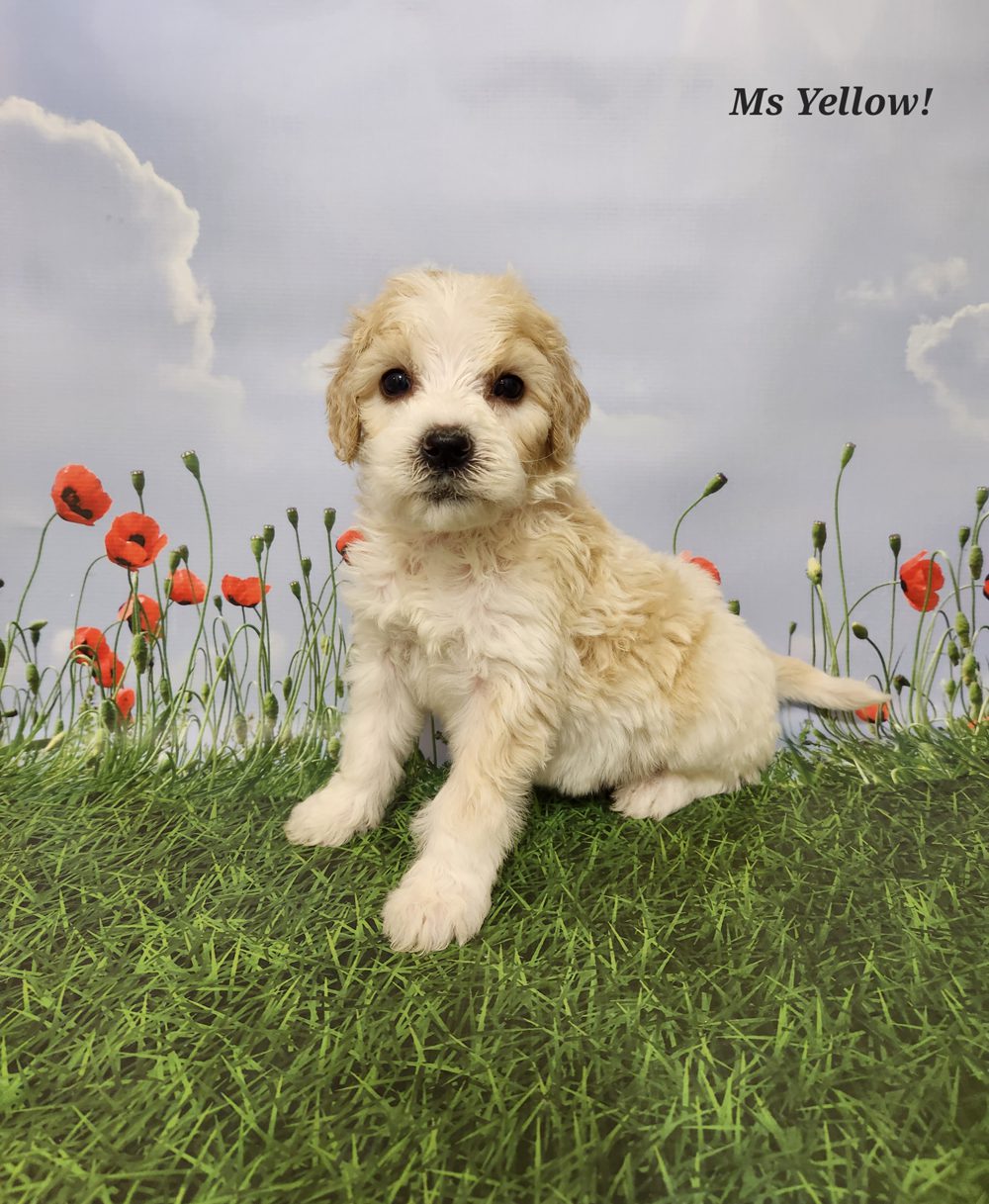 February 18th, 2023
We are starting to get fluffy! Pearl continues to grow and develop well! She is spunky and playful and we can't wait to see her again in a few weeks for her 6 week updates!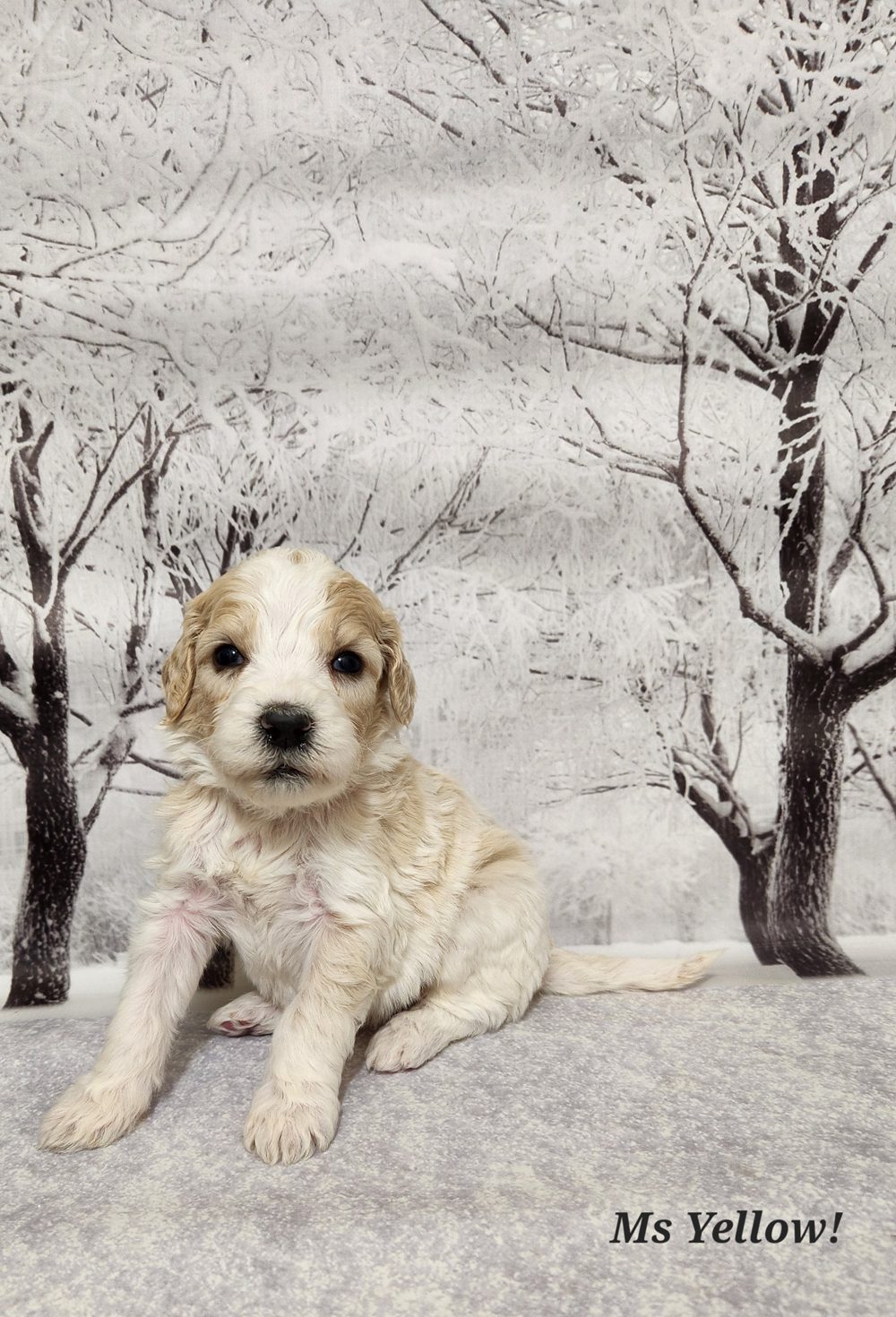 February 11th, 2023
3-week updates! Ms. Yellow (now named Pearl) is growing and developing well! She is a brave and confident little girl and is slightly bigger than her little sister Britta! We can't wait to see her grow and progress! Stay tuned for Pearl's next update! We will be posting her 4 week update picture next week!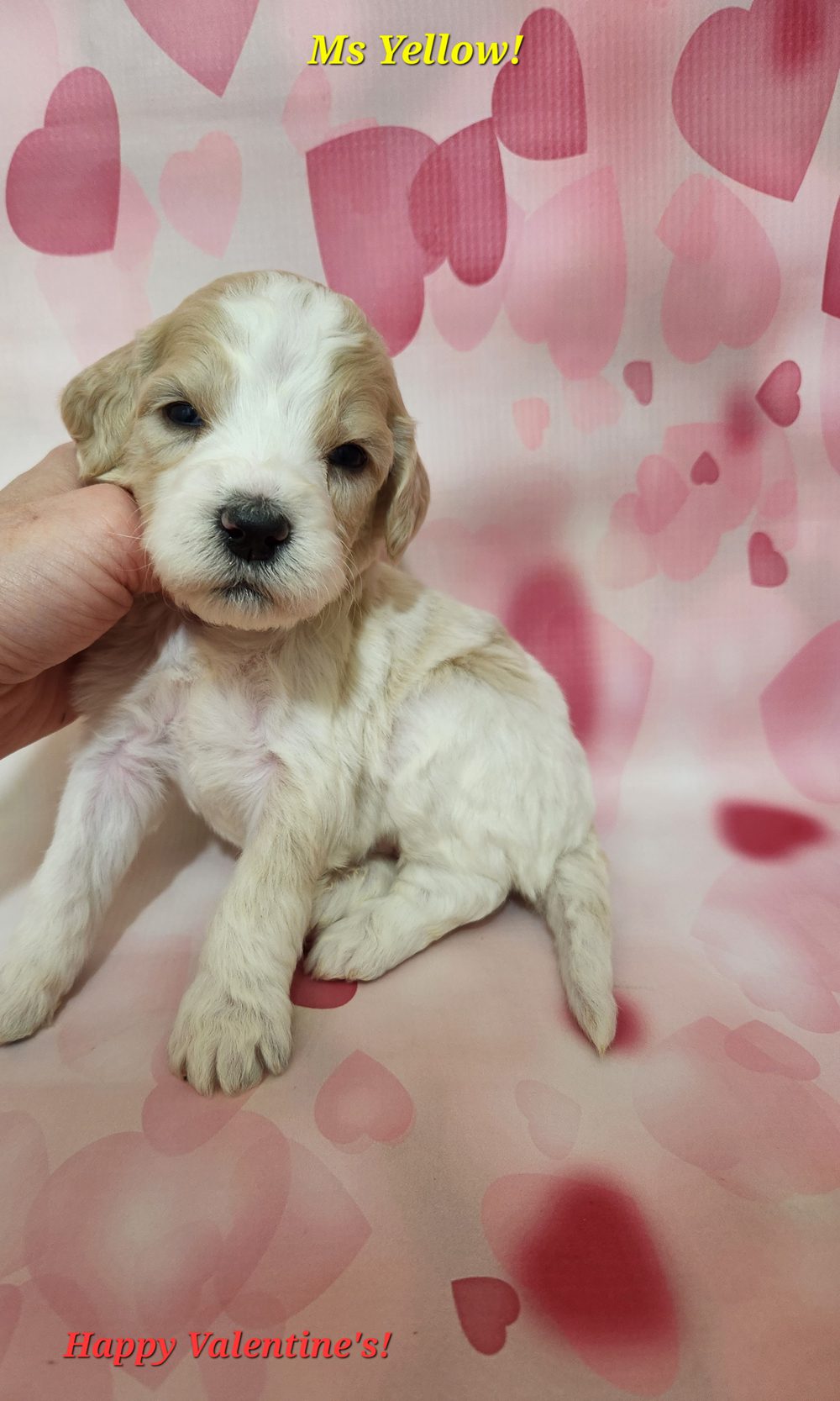 January 21st, 2023
The newest member of our therapy dog team was born today!