Daycamp
Daytime boarding and group play
Getting Started
To get started in our daycamp program you must first fill out our policy and our daycamp group play application which can be found under the contact page. This must be filled out front and back and submitted prior to your daycamp evaluation. 
Dogs that participate in our daycamp service must be spayed or neutered if they are over 2 years of age. Females that are in season are not able to attend daycamp until after their cycle has completed.
Vaccinations are also required for your dog to attend daycamp: Distemper, Bordetella (Kennel Cough), and Rabies for dogs that are 16 weeks or older. We also require that your pet is free of fleas and other contagious diseases or parasites. Dogs that are found to have fleas or other dog-to-dog contagions will be isolated and their owners contacted for pick up to keep our guests healthy and safe.
Introductions
We introduce new dogs to Day Camp slowly over an entire day.
New dogs that are approved to try daycamp will sign up for their first day evaluation. On this day your pup will work with our certified trainers who will evaluate their behavior, temperament, and understanding of basic obedience. Your evaluator will fill out an evaluation form that goes over the dogs willingness to work with staff in the different areas of our facility including our camprooms and play areas. If your pup does well then they will have a chance to meet some new playmates. Dogs are introduced one at a time. Their behavior is first observed between fences to provide plenty of space for your canine companion to feel safe and comfortable. Next they are introduced to a single playmate selected just for them for their introduction based on their initial behavior. Dogs and puppies that do well with their first dog will have a chance to meet a second or even third playmate (if they continue to do well), each time getting one-on-one attention with that new pal.
Our trainers take into account the many factors that may affect your dog's behavior when at our facility such as if your dog is demonstrating puppy behavior, if the weather may be causing a change in behavior, adaptability, and much more. We will not fail a dog unless we have concerns for the safety of your dog, other clients dogs, or the staff. We do our best to try and work with all dogs that come to our facility and offer training for those that need some work in areas such as handling or obedience.
If your dog passes the first part of their evaluation they will have their group play evaluation, which takes place in the afternoon. This evaluation will then test your dog's compatibility in a pack setting with the other dogs. Just like in the morning evaluation this introduction is done slowly with our daycamp managers and supervisors who are specially trained to observe and work with dog behavior and body language. Dogs will be brought into a play area and dogs slowly will be introduced to form the group.  
Daycamp Pricing
 Full Day of Daycamp (6 hours or more at the facility) is $38.00 +tax
Half Day of Daycamp (Less than 6 hours at the facility) is $29.00 +tax
Full Day Playdate (6 hours or more at the facility) is $38.00 +tax
Half Day Playdate (Less than 6 hours at the facility) is $29.00 +tax
Full Day Training Playdate (6 hours or more at the facility with a play session and 30 minute training session) is $52.00
Half Day Training Playdate (Less than 6 hours with a 30 minute training session) is $40.00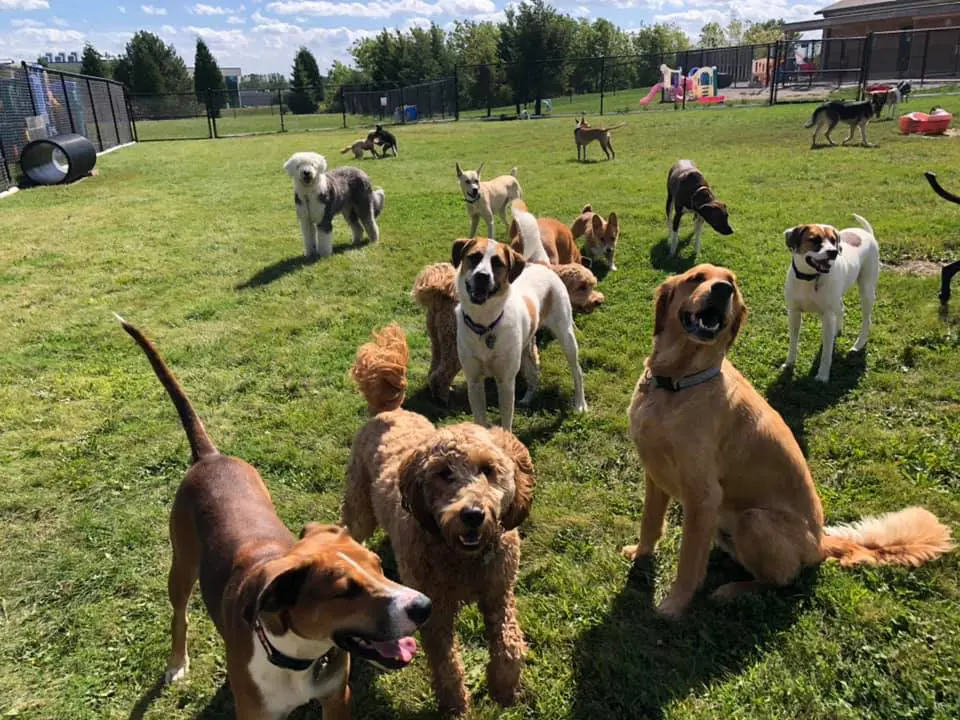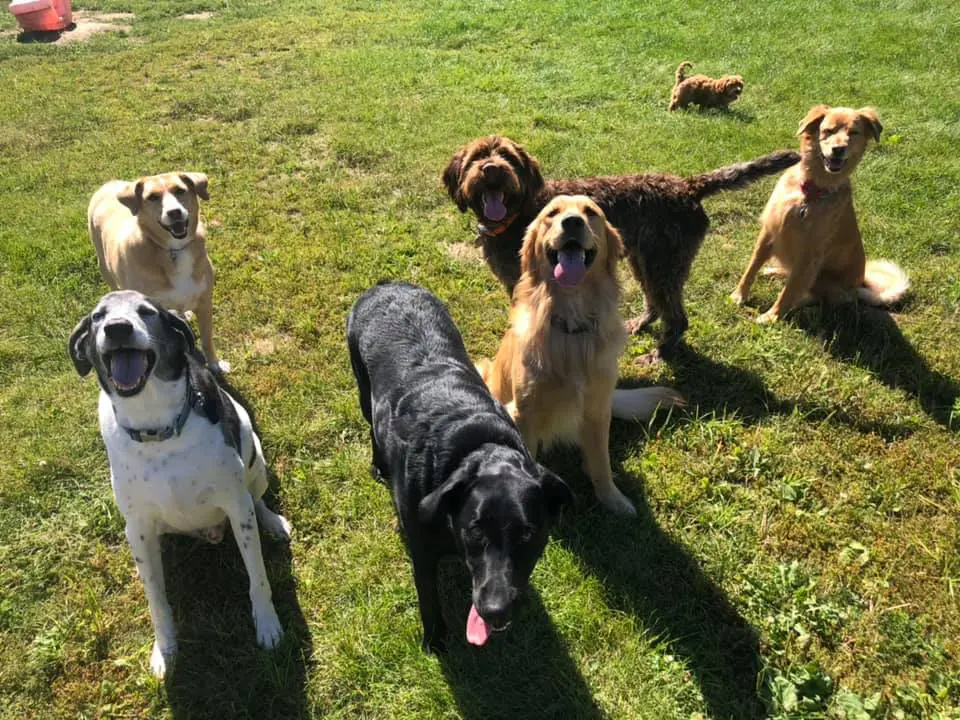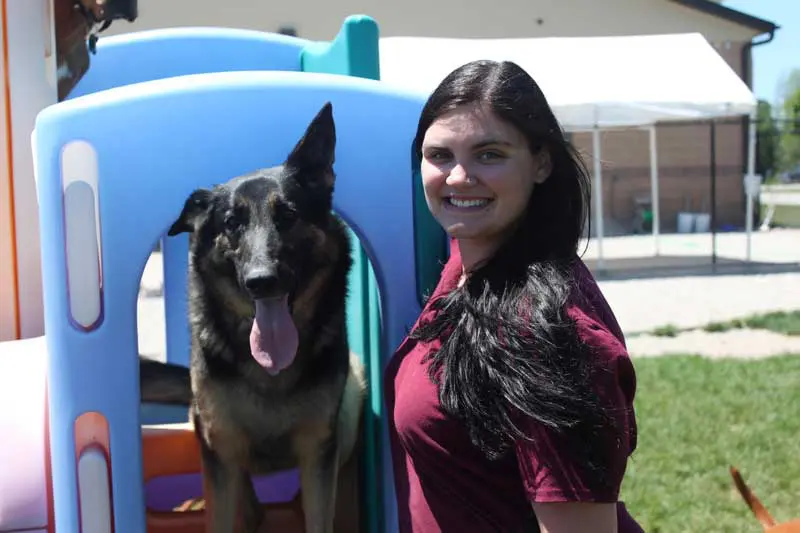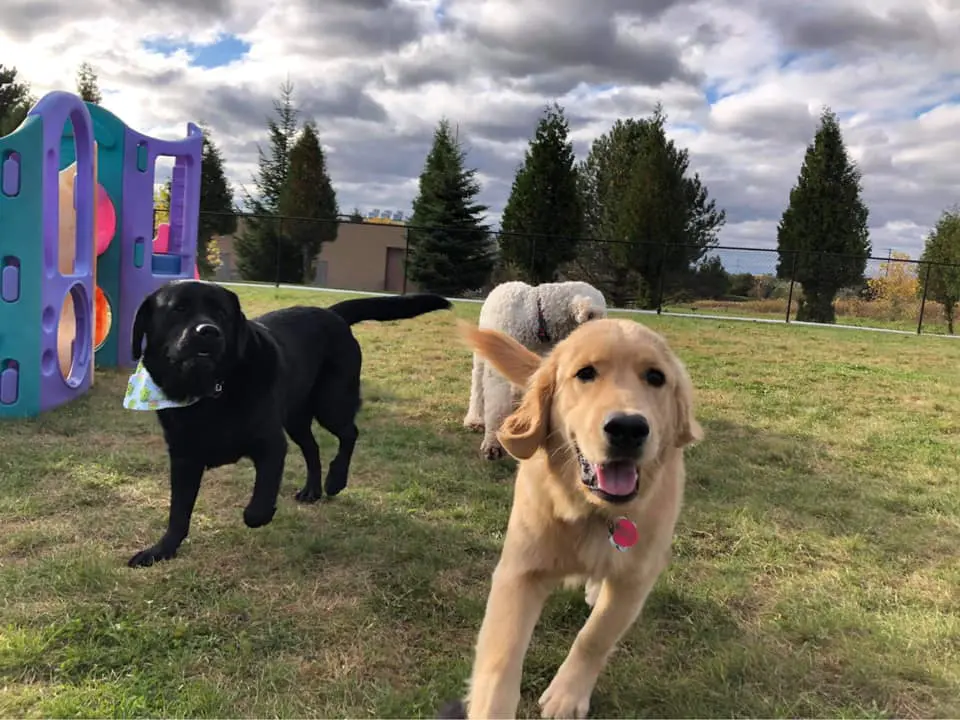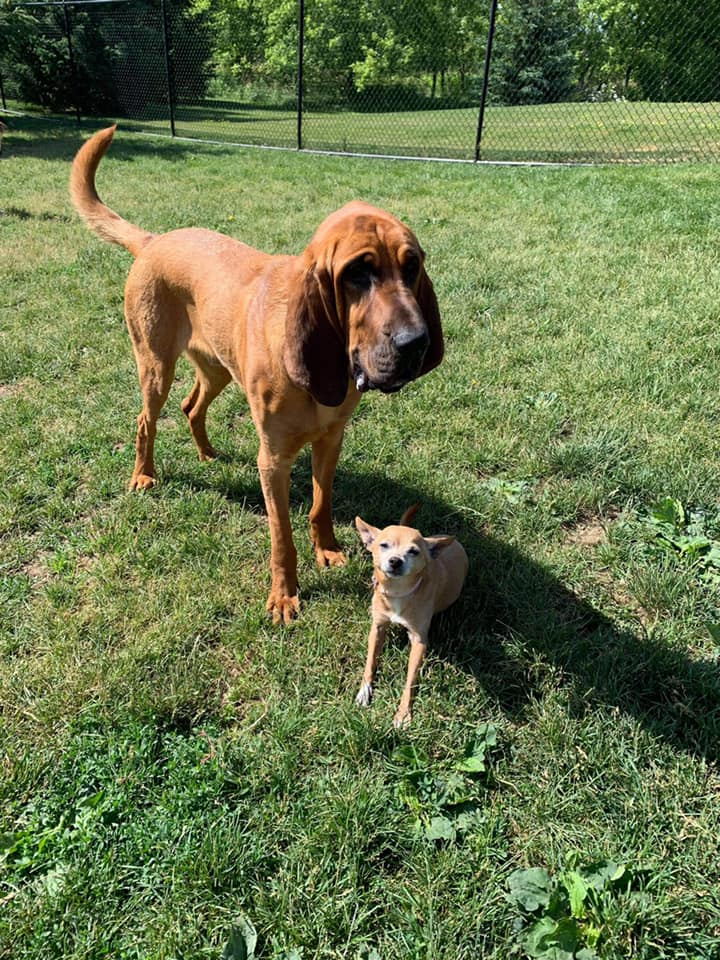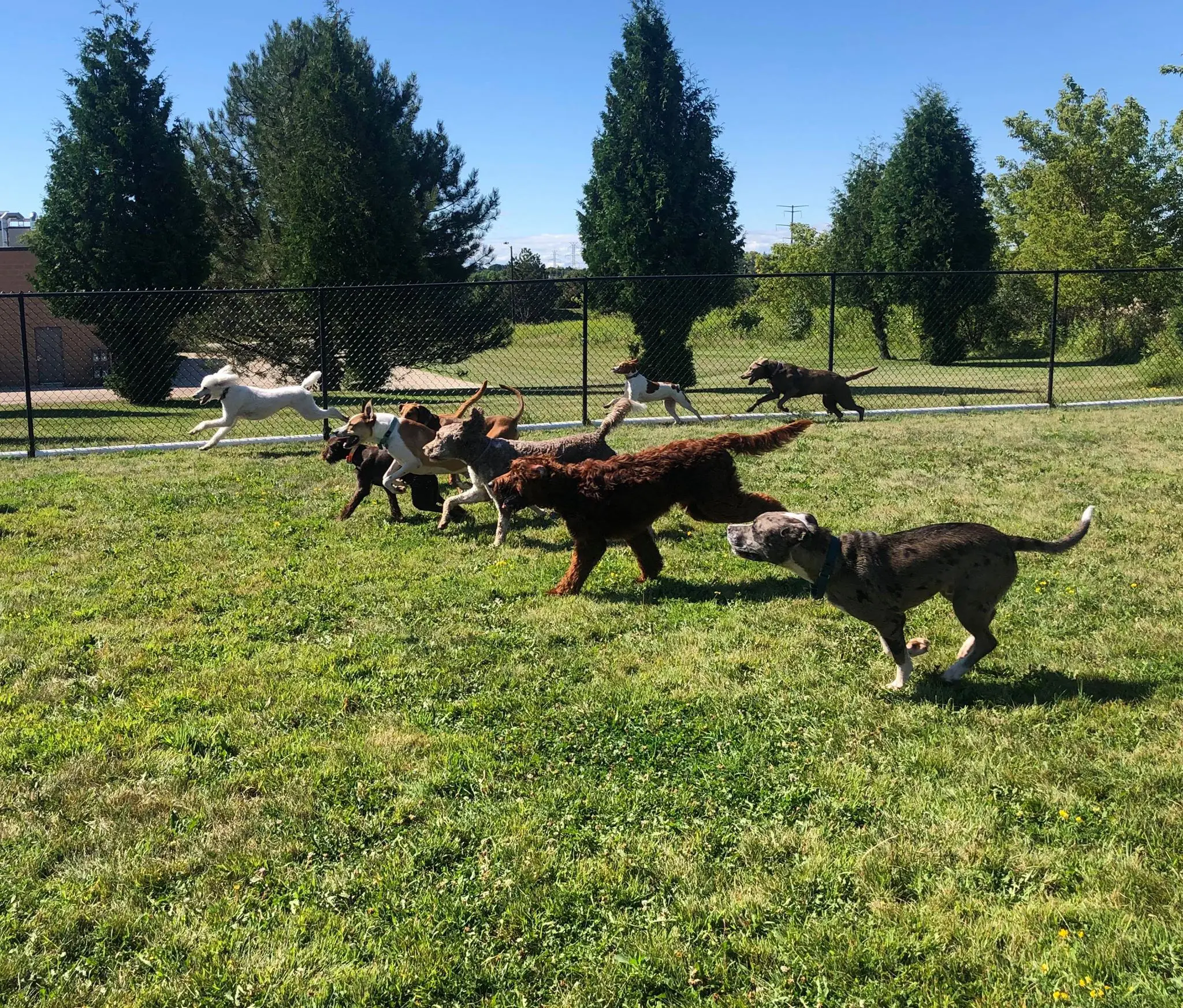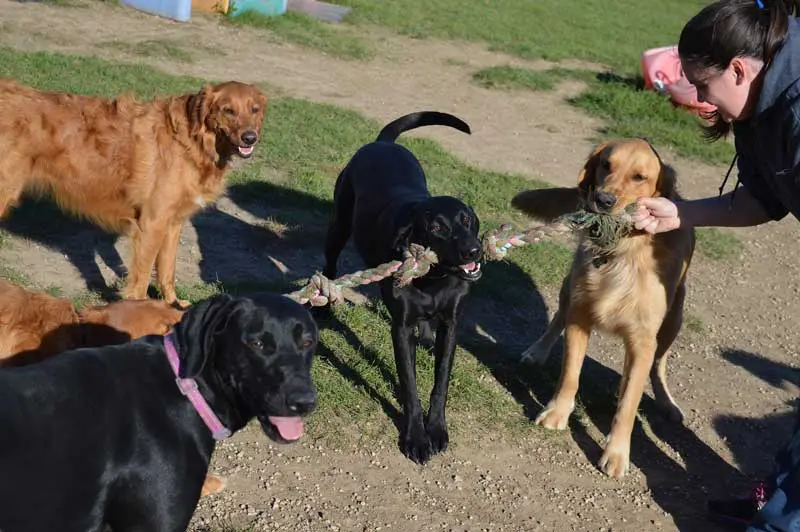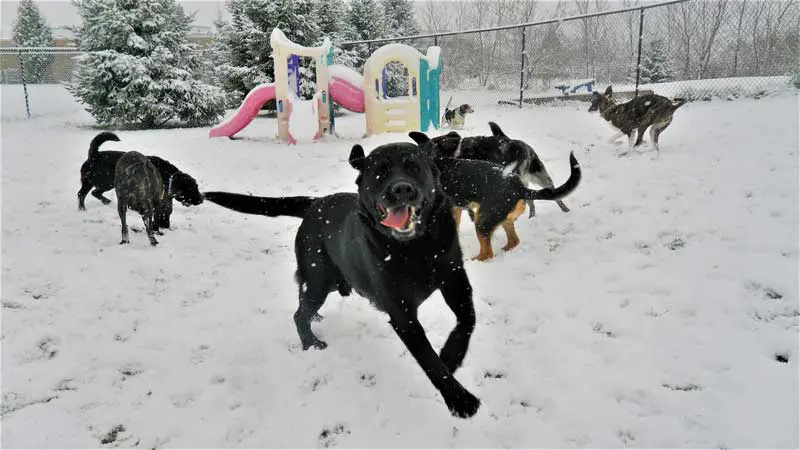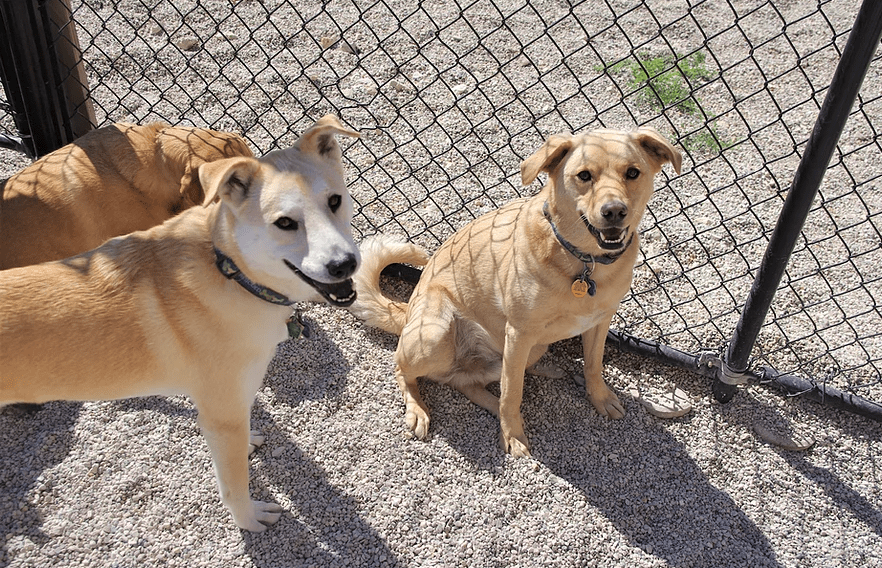 I have a very small dog..9 lbs..and had trouble finding a place where she could actually play with other dogs. My girl gets so excited for doggy daycare and she's pooped all night! The staff is friendly and my dog shows no fear going there!!
Both of my boys, Dinger and Mason, have attended doggy daycare once a week since we got them and they were about 4-6 months old… still love going on a weekly basis. The staff is always very friendly, helpful and accommodating. I trust all of them with my "babies". They definitely get some extensive play time during the day because they are always passed out on the ride home and for a while after we arrive home. If you are looking for a place to send your dogs for a day or overnight, Dawgs in Motion is the place to do it! You will not be disappointed in this decision."
We love DIM, our dog has been going to DIM for over 5 years. It's his home away from home. He loves going to daycare to see all his furry and human friends. I never have to worry when we leave him for night camp, as we know he will be well taken care of.